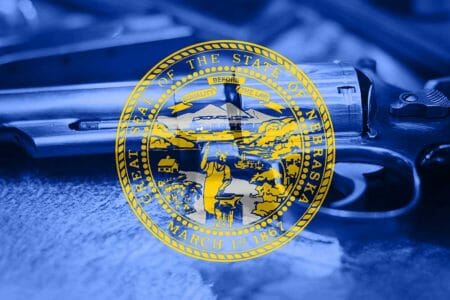 Omaha, NE –-(Ammoland.com)- Well it's that time again and the Legislative session is in full swing.
Since this is a short session and things are moving so fast, I am going to break the announcement of Legislative Bills into two groups to send out for your information.
This week we will be letting you know about bills introduced during the first five days of session, and the balance should be coming next week.
We are also going to try something new this year. In order to get your view on the position your NFOA should take on the bills, we have a survey linked.
Please take a moment and let us know what position you'd like the NFOA to take on these important pieces of legislation.
Introduced Legislation
LB785, Christensen, Authorize possession of firearms as prescribed
Allows persons with a Concealed Carry Permit to have their firearm in their car on the property of their employer. Further, it creates a civil penalty for employers who fire an employee for legally having a firearm in their vehicle on company property. It also provides liability protections for an employer who has an employee with a firearm stored in their vehicle on company property.
LB796, Avery, Adopt the Outdoor Outfitters and Guides Registration Act
Creates a registration for Outfitters and Guides with a licensing fee of $100 and requires liability insurance.
LB802, Lautenbaugh, Authorize carrying of concealed handguns by certain authorities within the scope of their employment
Allows District Attorneys, County Attorneys, the Attorney General, their assistants, and investigators with a Concealed Carry Permit to carry in places that other Concealed Carry Permit holders cannot; when doing so for work purposes. The individual is responsible for the costs of their Concealed Carry Permit and training.
LB804, Lautenbaugh, Change provisions relating to justification for use of force
Sets presumption that someone who forcibly enters your home or vehicle is there to do you bodily harm, and places protections from civil liabilities in cases of self defense.
LB807, Lautenbaugh, Change Concealed Handgun Permit Act application provisions
Clarifies that only individuals who have been criminally convicted of a drug- or firearm-related crime would be disqualified from receiving a Nebraska concealed carry permit. Hearing is scheduled for January 19th.
LB919, Schilz, Change court fees, sheriff's fees, and handgun certificate fees
Among other fee changes, it raises the cost of a Handgun Purchase Certificate to $10.00, an increase of $5.00. From testimony in the past the average cost to the Sheriffs Dept. for doing this runs between $12 and $15 depending upon the county.
LB920, McGill, Change harassment protection order and domestic abuse protection order provisions
Makes it so persons under a protective order cannot purchase firearms, also removes automatic hearing for a protective order.
LB928, Louden, Provide for mountain lion hunting permits
Allows the Nebraska Game and Parks Department to set a hunting season for mountain lions and provide for hunting permits.
---
About Nebraska Firearms Owners Association:
Nebraska Firearms Owners Association (NFOA) is organized for the purpose of voicing the opinion of its membership to the Nebraska Legislature and other law making bodies within the state as well as Federal level, as it pertains to firearms. NFOA members will also make it a priority to educate residents on firearms related issues. On the web: www.NebraskaFirearms.org