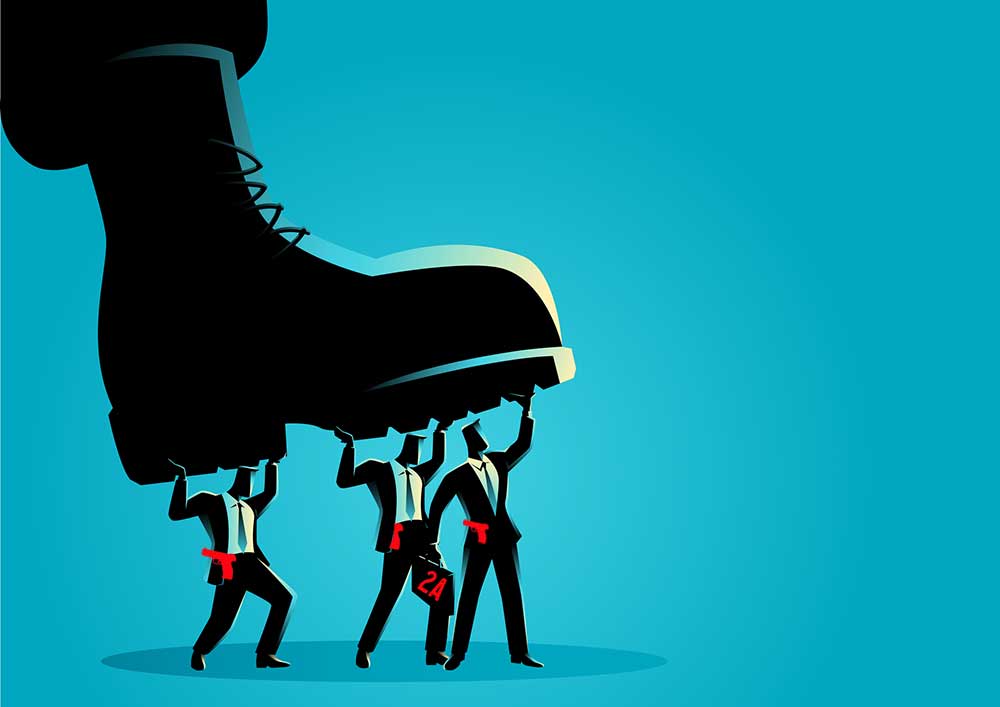 Manahawkin, New Jersey –-(Ammoland.com)- The New Jersey Second Amendment Society (NJ2AS) has recorded its first substantial victory in Operation Establish Compliance with the reversal of Egg Harbor Township's policy of requiring the signing of an unlimited release of information and liability waiver as a condition of processing firearms permit applications.
Operation Establish Compliance is the ongoing effort to force Municipal Police Departments to issue firearms permits in accordance with the law.
NJ2AS was only days away from filing a lawsuit challenging the additional form when Drew Parker, who serves on the Egg Harbor Township Zoning Board and is a member of NJ2AS, brought the issue to the attention of the Township Committee. The Committee immediately conducted a thorough investigation, led by Joe Cafero, ultimately concluding that the form was in use, and was, in fact, an illegal additional requirement. The Committee then acted quickly to stop the use of the form.
"The NJ2AS Board of Directors, Staff and all of our members applaud the actions of the Egg Harbor Township's Township Committee and the cooperation of their Chief of Police.", said Frank Fiamingo, President and co-founder of NJ2AS.

"We are grateful that they did the right thing, and in doing so, have avoided a costly lawsuit for both parties. It is encouraging to see such effective and responsible leadership at the local level. That's the whole point of having a Second Amendment Society. So we can work together to resolve problems."
NJ2AS has now shifted focus to another town with similar requirements.
"Our current, ongoing lawsuit, NJ2AS v. NJSP, seeking access to the New Jersey State Police Firearms Applicant Investigation Guide, has shown that we are willing to go to the mat.", Frank Fiamingo went on to say.

"We will do whatever it takes to eliminate these illegal practices. As usual, we will provide updates to our efforts in Operation Establish Compliance as soon as they become available. Anyone can sign up for our free email alert system at NJ2AS.com."
The New Jersey Second Amendment Society is the most relevant pro-gun-owner organization in New Jersey with thousands of members and supporters throughout the State, emphasizing education of the community and legislature, safety and skills training and properly distinguishing between criminals and the law-abiding in legislation and administrative practices.
---
About New Jersey Second Amendment Society:
Our mission is to promote the free exercise of Second Amendment rights within the community and Legislature of New Jersey, to educate the community regarding the enjoyable, safe, and responsible use of firearms, and to engender a sense of camaraderie and fellowship among the members and their families. Visit: www.nj2as.com