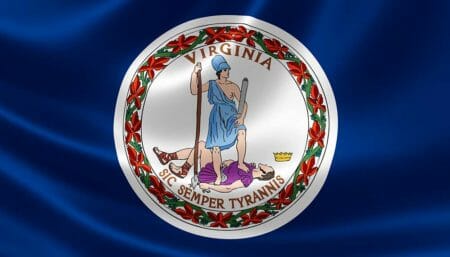 Virginia – -(Ammoland.com)- On Wednesday, January 25th, the Senate Courts of Justice Committee is scheduled to hear a number of firearm related bills.
The meeting will begin 1/2 hour after the adjournment of the Senate Session.
Among the pro-rights bills on the agenda is SB 323, Senator Carrico's bill to repeal handgun rationing ("one gun-a-month"), two bills to repeal the option for localities to require fingerprinting for concealed handgun permit applications (SB 67 and SB 670), and two bills to enact Castle Doctrine (SB 4, SB 64).
Also on the agenda is anti-rights Senator Don McEachin's bill to prohibit the private sale of firearms (SB 379).
If McEachin's bill passes, it would make the private sale of firearms a Class 2 misdemeanor.  Senator McEachin also has SB 648, a bill that would make it a misdemeanor for a person who is under the influence of alcohol or illegal drugs to carry a loaded firearm in public. Both bills are a solution in search of a problem and should be defeated.
Please contact members of the Senate Courts of Justice Committee and urge them to support the pro-Second Amendment bills and oppose the anti-rights bills.
---
About Virginia Shooting Sports Association:
The Virginia Shooting Sports Association (VSSA) was originally founded as the Virginia State Rifle and Revolver Association in 1938. VSSA is the official state association of the National Rifle Association. VSSA is also closely affiliated with the Civilian Marksmanship Program (CMP), Virginia Outdoor Sports Information Network (VOSIN), National Shooting Sports Foundation (NSSF), Virginia Gun Collectors Association, and the Virginia Wildlife Federation (VWF). Visit: www.myvssa.org