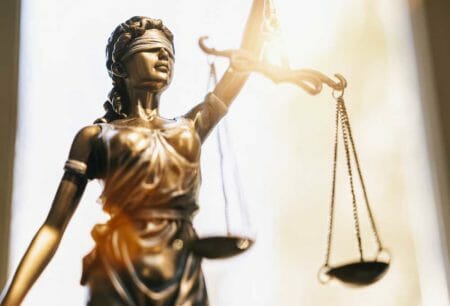 ALBUQUERQUE, N.M. –-(Ammoland.com)- A member of a gun dealer family jailed since last August for conducting alleged sales to straw purchasers has had her bail release delayed due to procedural documentation requirements, Gun Rights Examiner has learned. Terri Reese, wife of Deming gun shop owner and co-defendant Rick Reese, and mother of co-defendants Ryin and Remington Reese, was granted bail on February 24, provided a property appraisal/title search would be completed to secure her bond, this column reported on February 27.
The family spokesperson who gave their side of the story in a February 28 follow-up report confirmed Wednesday that Reese has still not been released.
"We are still providing documents re the Judge's Order," the spokesperson explained. "We thought we provided everything that was needed. When we got to the U.S. Clerk's Office, we were advised there were other documents the Clerk's Office required.
"We were supposed to have been informed today of the balance of documents the Clerk's Office in Albuquerque required. At 1:50PM, I got a call from the Clerk's Office in Cruces. They were still waiting for the call from Albuquerque," the spokesperson continued.
"There is no bed available for her yet, at the half-way house in Albuquerque," the spokesperson elaborated. "She cannot go there until there is availability for her. We do not know when that will be. She is still in Otero County Prison Facility.
"Also," the spokesperson added, "Remington's attorney advised me the Judge DENIED her Motion for Reconsideration for Bail for him."
In related news, retired attorney Marjorie Reese Stewart, 75, the mother of Rick Reese, was sentenced yesterday "to a one year term of probation, a $250 fine and 10 hours of community service for her misdemeanor assault conviction" per the U.S. Attorney's Office.
"Federal prosecutors requested… that [she] serve 30 days in jail for her actions on Sept. 29, when she elbowed and shoved former Sun-News reporter Ashley Meeks," Las Cruces Sun-News reported yesterday.
The family spokesperson offered a very different account:
She was talking to a friend after one of the hearings and the reporter stood in front of her with her back to her and started asking questions of her friend. She took her thumb and two fingers fingertips and started to move her by touching her shoulder blade–Told her: "Excuse me, you are being VERY RUDE." She moved her to the right about six inches — and the reporter moved herself away from them. Thereafter, she filed an assault and battery charge against her.
"Defense attorney Sam Bregman… said the case…did not warrant a jail sentence." The Sun-News article continued, with Bregman's contention "I am disappointed that the government thought it would be appropriate to put this 75 year old woman in jail. I don't know what purpose that would have served."
Another defense attorney, Jason Bowles, whose law firm represents son Ryin Reese, shared exclusive comments with Gun Rights Examiner on the ordeal unfolding for the entire family.
"This case raises troubling issues of government secrecy, severe government ineptitude and misconduct (i.e. Operations Fast and Furious and Gun Runner), scapegoating (i.e. trying to create alleged crimes along the border for gun dealers to divert attention from these botched operations), and denial of basic due process and presumptions of innocence," Bowles told this correspondent.
"As your article notes, although a bedrock principle of our Constitution is the presumption of innocence, Ryin Reese and his family have been treated by our government as if they have already been proven guilty and convicted," he continued.
"They have had their entire gun store and inventory and assets, which they built up over decades, seized; their homes have been literally ransacked; and they have been locked up and denied bail for six months – all before any trial or determination of guilt or innocence," he observed.
"At times it bears reminding that this is America," Bowles concluded. "People share basic due process and fundamental human rights, including the presumption of innocence and right to counsel. It is even more appropriate to remember these fundamental constitutional precepts in a case where the accuser – the ATF – has brought allegations against border gun dealers around the same time frame when it is reeling from allegations of serious misconduct in its failed Operations of Fast and Furious and Gun Runner, where it allowed thousands of guns to 'walk' into Mexico and into the hands of drug cartels. It bears reminding that this is America. Citizens have basic due process rights. The government has not respected those as regards the Reese family."
I will continue this discussion tomorrow at 8:30 am Eastern time with talk radio host Dayton Vause on his "Diggin' with Dayton" program on TalkRadio 101.1 FM, Panama City, FL.
---
About David Codrea

David Codrea is a long-time gun rights advocate who defiantly challenges the folly of citizen disarmament. He is a field editor for GUNS Magazine, and a blogger at The War on Guns: Notes from the Resistance. Read more at www.DavidCodrea.com.