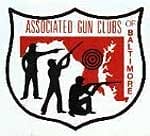 Maryland –-(Ammoland.com)- The AGC's Ranges and all facilities at the AGC will be closed at 12:00 Noon today, Monday, October 29, 2012 and will remain closed until at least 8:00 AM, Wednesday, October 31, 2012.
This action is necessary due to the heavy rains associated with Hurricane Sandy and the resulting potential for flooding at the Range, as well as the surrounding areas.
We will send a follow-up up email when the conditions are back to normal and the range can be re-opened for normal operations.
Thank you for your understanding.
Best regards,
John H. Josselyn
Legislative Vice President
By authority: Bryant Cramer, Executive Vice President
About:
Associated Gun Clubs of Baltimore, Inc. (AGC), located in Marriottsville, Maryland. The Associated Gun Clubs of Baltimore, Inc. was formed on July 1, 1944 when a number of World War II veterans in the Baltimore, Maryland area began looking for a place for recreational and competitive shooting. They organized with several other Baltimore area shooting clubs to form the "AGC" Visit: www.associatedgunclubs.org