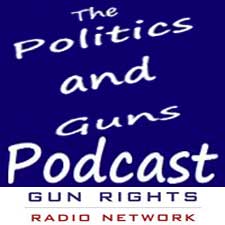 Manasquan, NJ –-(USA – -(Ammoland.com)- In this episode Raquel discusses the presidential debate from this past Wednesday.
We have more audio from the Gun Rights Policy Conference, today featuring Larry Pratt, Mark O'Mara, and Mark Vanderberg.
And Paul talks about some feedback that he got from his show closing rant on episode 60.
In that rant he had the opinion that voting Libertarian was exactly the same as voting for Obama.
The show can be downloaded at http://traffic.libsyn.com/politicsandguns/Episode_61_-_Debates_and_more_GRPC.mp3
Keep checking the Politics and Guns Facebook page at www.facebook.com/politicsandgunspodcast throughout the week as we have 3 tentative guests scheduled for next week and will post there when guests confirm!
The Politics and Guns Podcast is a weekly show on the Gun Rights Radio Network that focuses on the news and events that surround the 2nd Amendment and our basic liberties as well as offering guns and gear reviews. Visit: the Politics & Guns Podcast at www.politicsandguns.com