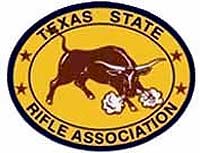 Houston, Tx –-(Ammoland.com)- Check your voter's registration status or register to vote with Texas Secretary of State .
Remind friends and family to check their voter's registration status by going Texas Secretary of State Voter website. Registration may be handled online. The deadline for Voter Registration is October 9th 2012.
Early Voting in person begins across the state on October 22nd.
General Election being held on Tuesday, November 6th.
Election night results may also be found on the Secretary of State's website.
Check out TSRA-PAC's Voter's Guide at the link on the PAC Website
TSRA members, we will have nothing to "work on" if we don't have the right people to "work with". This election more than ever; think before you vote. Every vote matters and every vote counts.
Keep the Faith,
Alice Tripp, Lobbyist and Legislative Director
Texas State Rifle Association-PAC, the NRA state affiliate
Sincerely, Alice Tripp
Texas State Rifle Association
About:
The Mission of the Texas State Rifle Association is to protect and defend the inalienable rights of the individual Texan to acquire, possess, transport, carry, transfer ownership and enjoy the right to lawful use of firearms for self preservation, for the defense of family and property and the common defense of the Republic and the individual liberties of the people. Visit: www.TSRA.com