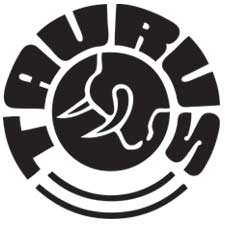 Miami, FL –-(Ammoland.com)- Taurus, the world's foremost manufacturer of firearms congratulates pro-shooter Jessie Duff on her recent wins in both the Ladies Limited and Open divisions at the 2012 USPSA Nationals, located in Las Vegas, Nevada.
Jessie's first run at defending her Ladies Limited National Championship came with a bit of difficulty in the first stage of the event on Day One. As she refocused on the course of fire, she found herself with no more penalties at the end of the day but did not finish all of her stages due to low light conditions. Day Two found Jessie making up stages and gaining a little ground in the event, but not to her satisfaction. Jessie found her rhythm on the final day, pulling a strong 65-point lead over her competition and clenching her fifth consecutive Ladies Limited National Championship.
With her Ladies Limited Championship in the bag, Jessie redirected her energy to the Ladies Open Match. After cleaning all stages on Day One, Jessie realized just how important the mental game would play out over the next two days of the competition. Without dropping any points in Day Two and Three, her hopes of taking her first Open title were becoming a reality. Moments later, Jessie took the podium with a first place finish and capturing back-to-back titles in Vegas.
Reflecting back on her performance, Jessie comments, "Winning the back to back Nationals is a major accomplishment, and having done it in Open and Limited, the two divisions with the strongest shooters, makes these titles very special!"
With recently signing on as Taurus Team Captain, Jessie has been turning in very strong performances throughout the year and shares her accomplishments with her new partnership. "Since coming on board with Taurus this year, I've had such an amazing support group behind me! The motivation and inspiration that I receive from my Taurus family, has picked me up and pushed me to the finish line when I needed it the most," States Jessie, "This motivation and encouragement has helped keep me at the top of my game! I couldn't ask for a better company to be a part of!"
About Jessie Duff:
Jessie Duff has taken her shooting career of a beginner, all the way to a top ranked professional, earning multiple World and National Champion shooting titles, in five different shooting disciplines. Among these are the prestigious Bianchi Cup and the World Speed Shooting Championships. Jessie has also ranked in numerous regional and state champion matches as well. Outside of shooting, Jessie is a TV personality on the hit series Friends of NRA, on the Outdoor Channel. Reaching this level of shooting performance in her career, defines a well-disciplined competitor and role model for the Taurus Shooting Team.
About Taurus:
Taurus International Manufacturing, Inc. is proud to be the U.S. importer of all Taurus brand firearms manufactured in Brazil and to be the manufacturer of the model PT-22, PT-25 and PT-738 pistols made here in the US. Taurus International services all Taurus brand firearms under the LIFETIME REPAIR POLICY™ as well. For additional information about Taurus, visit www.taurususa.com.