The design includes an innovative, new A2 front sight designed by ArmaLite engineers!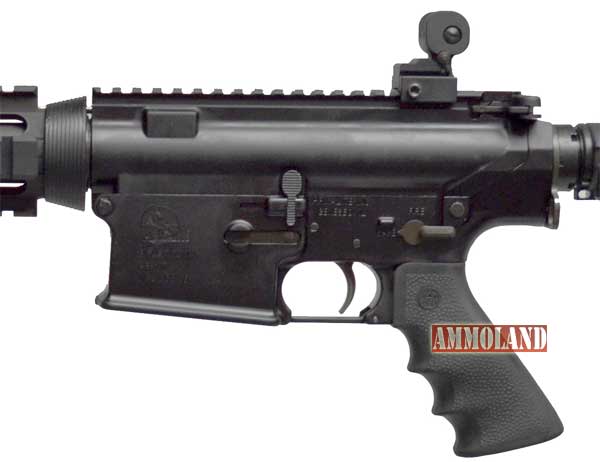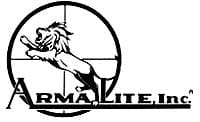 Geneseo, IL – -(Ammoland.com)- ArmaLite is proud to announce its AR-10 Law Enforcement Carbine. ArmaLite has long been known for its LE carbines chambered in .223/5.56X45mm NATO. Now comes an LE firearm with the added stopping power of the .308 cartridge.
ArmaLite already manufactures well-known, dependable AR-10A2 carbines. They are based on the traditional A2 front sight, A2 upper receiver and permanent carry handle. The AR-10 LE Carbine combines an innovative A2 style front sight with the A4 flat-top upper receiver so popular for its ability to accommodate sights, scopes, lights and other LE accessories.
The new A2 style front sight was designed by ArmaLite's engineers and is manufactured from forgings here in our factory. The front sight is taller than traditional A2 front sights to account for differences in AR-15 and AR-10 receiver heights. This eliminates any issues of being able to zero your sights when a carry handle or flip up rear sight is used in combination with an A2 style front sight, on your .308 platform.
The result is a spectacular Armalite .308 carbine ready for the toughest LE duty. The 16" barrel is chrome lined chrome moly. The rugged Troy Medieval muzzle brake enhances control and accuracy during rapid fire. It's tough enough to serve as an improvised breaching device if the situation calls for it.
The ERGO F93 buttstock features a fixed cheek piece for a constant and repeatable cheek weld in any of the eight available stock positions. Once the buttstock is locked into position, the F93 is as rigid as a fixed stock. With a completely adjustable 4" length of pull, this stock gives the shooter plenty of room for fine-tuning the stock to their liking.
Caliber: .308/7.62X51mm NATO
Barrel: 16" Chrome Lined Chrome Moly
Rifling Twist: RH 11:25"
Muzzle device: Troy Medieval Muzzle Brake
Trigger: Tactical Two-stage
Weight: 9 Lbs.
Overall length: 35.3" to 39.3"
Accuracy: 2-2.5 MOA
Included With Rifle: One 10 Round Magazine, Sling, Black Case, Owner's Manual, Limited Lifetime Warranty
FOR MORE ON THE AR-10 LE CARBINE GO TO http://tiny.cc/epabnw
ArmaLite AR-10 Law Enforcement Carbine
ABOUT ARMALITE:
ArmaLite has one of the broadest product lines in the firearms industry. We manufacture and sell semiautomatic rifles in a variety of calibers including 5.56mm and 7.62mm, long range super-accurate bolt action rifles in calibers including .300 Winchester Magnum, .338 Lapua, .50 BMG, and classic 9mm pistols. Visit ArmaLite at www.armalite.com.