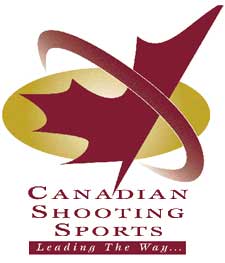 Canada –-(Ammoland.com)- Brian Lilley, host of Byline on the Sun News Network and senior correspondent for Sun Media's Parliamentary Bureau has unveiled his new book — CBC Exposed.
And exposed it is. For anyone who's had it up to here with the Ceeb's left-wing whining, this book definitely rocks.
Lilley signed copies of his latest work at a downtown Ottawa hotel on November 7 2012, and several Conservative M.P.s, cabinet ministers and staffers lined up to offer congratulations and purchase a copy. Some bought multiple copies to give as Christmas presents. Lilley cites chapter and verse where the CBC has seriously strayed from its mandate as an unbiased bastion of factual reporting.
Responsible gun owners can take comfort in believing there are journalists out there like Lilley who monitor the CBC's journalism gone bright yellow. In particular, sport shooters will enjoy the chapter entitled, "CBC takes aim at gun owners." Lilley exposes the CBC's subterfuge when it accused the CSSA of taking its orders from the U.S.-based National Rifle Association. For the record (again), the NRA has no mandate within the CSSA or Canada – and they don't want one. But, the CBC tried to create a fictional NRA/CSSA marriage to set fire to Bill C-391.
It seems conspiracy theories are good enough to pass for reportage at the CBC, and fortunately, Brian Lilley gets it.

Here's a snippet from CBC Exposed: "Despite claims that reporters at the state broadcaster are neutral, objective individuals only interested in pursuing the truth, the CBC has an agenda and it pushes it hard. Just ask any political group on the wrong side of the downtown Toronto group thinking that dominates CBC's newsrooms. In September 2010, just ahead of a vote on scrapping the long-gun registry, CBC turned its sights on Canadian gun advocates and let loose a flurry of misinformation, lies and spin."

It gets even better: "…(CBC senior investigative correspondent Diana) Swain turned to a retired and disgraced Liberal politician, former Ontario Attorney General Michael Bryant who, without presenting any proof, claimed that he's been aware of NRA lobbying in Canada since 1999. At this point in the story, he and Swain tip their hand on why the story is being run: It is meant to scare Canadians. …Bryant was willing to go on CBC and malign law abiding gun owners of rifles and shotguns as dangerous and un-Canadian. Even worse, the state broadcaster was willing to let him do that, even giving him a prominent place in their story. The other man with a prominent place in the story, Tony Bernardo with the Canadian Shooting Sports Association, was not afforded the same courtesy. CBC pieced together their made-up story of Americans infiltrating Canada's gun debate without interviewing Bernardo on camera."…
Just when it seems the voice of sanity has gone AWOL, along came Sun Media. Brian Lilley and others at Sun Media are charter members on the small group of Canadian journalists who take pains to incorporate old-school investigation skills, like finding proof to support a premise. He provides 19 chapters on where the CBC contravenes the basics of journalism, how private citizens' reputations have been unfairly trashed, and how CBC management masks anti-Conservative vitriol as news content. And all for the price of just $100 million per month of taxpayer's hard-earned wages.
Consumer alert: If you value truth, this book will make you mad as hell at the CBC's prejudicial reportage and hidden agenda. To get your own copy, check out: https://tiny.cc/x5bonw
About:
The CSSA is the voice of the sport shooter and firearms enthusiast in Canada. Our national membership supports and promotes Canada's firearms heritage, traditional target shooting competition, modern action shooting sports, hunting, and archery. We support and sponsor competitions and youth programs that promote these Canadian heritage activities. Website www.cdnshootingsports.org