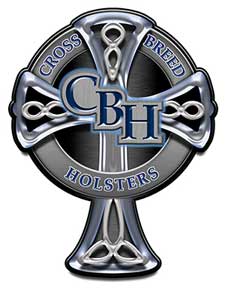 Republic, MO –-(Ammoland.com)- CrossBreed Holsters is launching a new branding campaign, "This is my CrossBreed."
The campaign focuses on CrossBreed's unique business model of creating each product specific to the individual order, rather than mass production and distribution. CrossBreed relies on its team to use their knowledge and skills to hand mold each holster specific for that firearm.
"We want our customers to know that when you order from CrossBreed, your holster is hand-crafted and hand-molded to provide a perfect fit for your firearm and the ultimate comfort for you," says Trent Cooper of CrossBreed Holsters.
The CrossBreed legacy introduced by founder Mark Craighead is continued in his memory. Mark's work and passion for this industry, those in it and for the employees of CrossBreed Holsters continues to go into each and every holster that leaves our shop providing you, the customer, with the most comfortable and concealable holster on the market today.
The CrossBreed team takes pride in the individual attention they are able to give customers. Their products are 100% made in the USA and completely original. Customers can find peace of mind in knowing that the product they wear was created specifically for their individual needs.
Share YOUR CrossBreed story on the official Facebook page at www.facebook.com/CrossBreedHolsters.
For more information and to view the full lineup of CrossBreed products, visit www.crossbreedholsters.com.