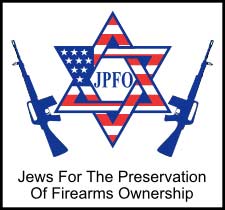 Washington, DC –-(Ammoland.com)- Celebrate this coming important day by reminding all your friends and family about the vital importance of the BoR, which is ever more under threat.
If possible arrange a gathering and formalize the event by reading the Bill of Rights.
JPFO has a lot of BoR related material which can be found on the BoR Index page – refer to that and use it, plus remember too we have available the Bill of Rights Day Kit on the JPFO store …… material that is invaluable for passing around and sharing.
Our JPFO contributor and renowned author L.Neil Smith has written an exclusive article for us on the subject of the Bill of Rights, with some deep and pretty incontrovertible conclusions.
As this article is quite substantial we feel it best to just point you to the item on its own JPFO page which you can find here, and ask that you read it and also as much as possible share it with others.
The importance of BoR support and understanding cannot be over stated.
About:
Jews For The Preservation Of Firearms Ownership Mission is to destroy "gun control" and to encourage Americans to understand and defend all of the Bill of Rights for everyone. Those are the twin goals of Wisconsin-based Jews for the Preservation of Firearms Ownership (JPFO). Founded by Jews and initially aimed at educating the Jewish community about the historical evils that Jews have suffered when they have been disarmed, JPFO has always welcomed persons of all religious beliefs who share a common goal of opposing and reversing victim disarmament policies while advancing liberty for all.
JPFO is a non-profit tax-exempt educational civil rights organization, not a lobby. JPFO's products and programs reach out to as many segments of the American people as possible, using bold tactics without compromise on fundamental principles. Visit www.JPFO.org – Copyright JPFO 2011