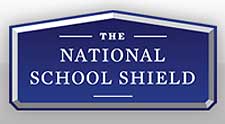 Fairfax, VA –-(Ammoland.com)- Greetings.
Shortly after announcing my new role as National Director of the NRA's National School Shield program, tens of thousands of Americans immediately began offering their ideas and support.
It's gratifying to see so many people coming together for this critical mission. Assuring the safety of our children at school is a complex, long-term challenge, but you've already shown the dedication and conviction that will be necessary.
I am currently consulting with parents, security professionals, educators and community leaders in order to arrive at specific proposals that will be beneficial to our school districts but will also include solutions on training, funding, and federal and state partnerships.
I look forward to sharing those proposals with you in the coming months. While we want to act with a sense of urgency we also want to come up with the right solutions for school safety. We will give you another report in January. Until then, thank you for your continued support.
Asa Hutchinson
National Director, NRA National School Shield
Visit: National School Shield at www.nraschoolshield.com