Vote on Semiautomatic Firearms and Magazine Ban on Hold for Now.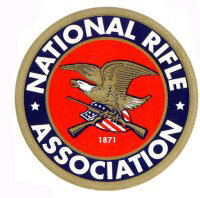 FAIRFAX, Va. –-(Ammoland.com)-  January 6th 2013, anti-gun legislators in the Illinois House were scheduled to vote on an amendment to Senate Bill 2899 which would have turned this bill into a semiautomatic firearms/magazine ban and registration scheme (previously reported by NRA-ILA here).
However, in a large part thanks to your telephone calls and e-mail messages, the Illinois House decided that it would not vote on the anti-gun amendment to SB 2899, and did not even hear this amendment in committee.
The announcement of this decision was made by state Representative Elaine Nekritz, Chairman of the House committee where this bill had been sent.  To view this announcement, please click here – she says it herself — your calls and e–mails made a difference!
While SB 2899 will not be voted on, this fight is far from over in Springfield.  The 98th Illinois General Assembly convenes this Wednesday and more anti-gun legislation is on the horizon.  The NRA-ILA will continue to work tirelessly to safeguard your civil liberties and will provide legislative updates at www.nraila.org as this next session progresses.
Taking an active role and staying informed is more important than ever—and as last night's events show, it works!
About:
Established in 1871, the National Rifle Association is America's oldest civil rights and sportsmen's group. Four million members strong, NRA continues its mission to uphold Second Amendment rights and to advocate enforcement of existing laws against violent offenders to reduce crime. The Association remains the nation's leader in firearm education and training for law-abiding gun owners, law enforcement and the military. Visit: www.nra.org