SB 182 by Sen. Brian Birdwell Personal Protection Option on College and University Campuses in Texas.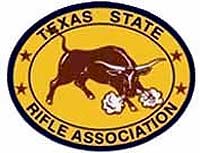 Houston, Tx –-(Ammoland.com)-  This week, Senator Brian Birdwell (R-Granbury) and 13 co-authors filed Senate Bill 182, legislation allowing adult Concealed Handgun Licensees (CHLs) to protect themselves on the campuses of public colleges and universities in Texas.
After the Virginia Tech murders, adult college students across the country came together requesting legislation in their state to allow those with a concealed handgun license to have access to personal protection while attending classes in colleges and universities.
In 2009, the Texas Senate passed this legislation as a stand-alone bill in 2009 and, again in 2011 as an amendment to a higher education bill. During both sessions, the full House of Representatives failed to even consider this measure. During that time, high-profile shootings have occurred at the University of Texas at Austin and several blocks from the Texas A&M campus in College Station – both locations classified as 'gun-free zones', but in reality are simply places where CHLs are rendered defenseless against criminals under current law.
SB 182 has not been assigned to a senate committee yet, but NRA-ILA will continue to keep you posted on where it is referred and when it is set for a public hearing. The list of state senators who co-authored this bill can be found here. If your state senator is one of them, please thank him or her for signing onto SB 182.
If your state senator is not on the list, please urge him or her to support this important personal protection bill.
The House version will be filed soon. It will be critical that you contact your state representative once it is introduced and let them know that inaction on this issue for a third session in a row is not acceptable!
Contact information for your state senator can be found here.
Contact information for your state Representative can be found here.
Research, read, and follow legislation online this link
Attorney General Greg Abbott Key-Note Speaker
Please join officers and staff on Saturday, Feb. 23rd, in Mesquite and hear General Abbott's thoughts on the coming battles to protect 2nd Amendment Rights. We want to thank him in person.
Call TSRA at 512-615-4200 or check the Jan-Feb edition of the TSRA Sportsman magazine, page 6, you'll find a reservation form for tickets for the Key-Note Speaker's Luncheon, part of TSRA's Annual Meeting. The luncheon is Saturday, Feb. 23rd. at noon.
Join us in Mesquite at the Hampton Inn and Suites, 1700 Rodeo Dr. Mesquite. Don't forget to attend our gun show!
Political Action Committee (PAC) funds can only be used to support endorsed candidates during the campaign season. State law prohibits a legislator from accepting PAC funds one month before a legislative session until one month after the close of session.
NOW is the time to replenish the TSRA-PAC. Your PAC donations go for get-out-the-vote post cards and other election costs. Keep pro-gun candidates in Texas government. Call 512-615-4200 or check the magazine for contribution incentives and other information.
Keep the faith,
Sincerely, Alice Tripp Legislative DirectorTexas State Rifle Association
About:The Mission of the Texas State Rifle Association is to protect and defend the inalienable rights of the individual Texan to acquire, possess, transport, carry, transfer ownership and enjoy the right to lawful use of firearms for self preservation, for the defense of family and property and the common defense of the Republic and the individual liberties of the people. Visit: www.TSRA.com