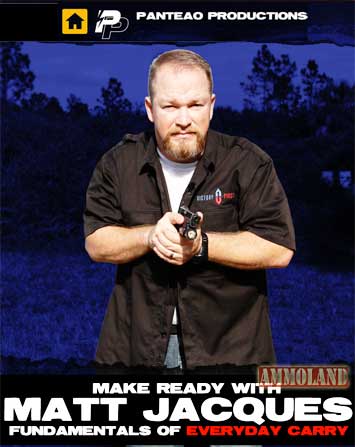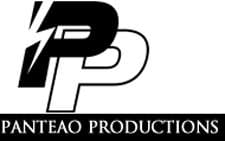 Columbia, SC –-(Ammoland.com)- Panteao Productions introduces the first in a series of Make Ready videos from Matt Jacques.
When you make the decision to carry a firearm for self-defense it's a good idea to have a solid foundation in the fundamentals. In this video Matt Jacques walks you through all the fundamentals of everyday carry in a step by step approach.
Matt is a retired police officer and a Marine Corps veteran. He served with two Virginia law enforcement agencies as well as a Special Deputy of the U. S. Marshal Capital Area Fugitive Task Force for the Washington D.C area. Today Matt trains both law enforcement personnel and civilians under his company, Victory First.
In this video, Matt reviews the different handgun options and ancillary equipment, holsters and belts, carry positions, clearing a cover garment, cover garment modifications, the grip, draw, and presentation, loads and reloads, dealing with multiple targets, drills you should practice, and more. If you are serious about concealed carry this video is for you.
The video will be available on DVD and online streaming by March 1st.
Fundamentals of Everyday Carry
Product Page URL: http://www.panteaoproductions.com/products/fundamentals-everyday-carry
You can order current Panteao DVD's Here: http://tiny.cc/eud1pw
About Panteao Productions
Panteao Productions is a video production company that produces instructional videos from the top firearms instructors in the world. For more information about Panteao, visit www.panteaoproductions.com. You can follow Panteao on Twitter and find us on Facebook.