This fact sheet is brought to you by the Maryland State Rifle and Pistol Association and as it applies to Maryland the facts are also useful for the entire nation. Read and share everywhere.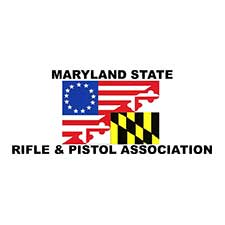 Maryland –-(Ammoland.com)-  Restrictions on Firearms Magazine Capacity
Magazines often described as high capacity magazines are normal capacity magazines. They are standard equipment with newly purchased firearms.
A police officer typically carries firearms with 12 to 18 rounds in his magazines. When a crime occurs, the victim is on the scene long before the police show up. Why should a victim have less ammunition available to deal with criminals than police officers?
The Federal Assault Weapons Ban that expired in 2004 included a limit of 10 rounds in magazines by civilian gun owners. No effect was found on crime when the magazine restriction was in place during the Federal Assault Weapons Ban, nor has there been any increase in violent crime since the limit expired.
The Supreme Court observed that "the inherent right of self-defense has been central to the Second Amendment right," and it declared that the Amendment "Guarantee[s] the individual right to possess and carry weapons in case of confrontation." Millions of rifles and tens of millions of handguns designed for self-defense are designed to use magazines that hold more than ten rounds. Because the Second Amendment protects the right to self-defense, a magazine limit is a direct attack on this right, as a defensive use of a firearm could be unsuccessful if the defender were arbitrarily limited in the number of rounds of ammunition available.
A ban wouldn't stop a criminal from obtaining magazines that hold more than 10 rounds, by theft or on the black market.
There are literally tens of millions of magazines that hold more than 10 rounds in existence.
Criminals in murders involving multiple victims generally use multiple magazines. The official report on the Virginia Tech shootings, in which numerous magazines were used, concluded that if the criminal had been limited to 10-round magazines, it "would have not made much difference."
About:
The Maryland State Rifle and Pistol Association (MSRPA) is the flagship Gun Rights organization in and for the State of Maryland. The Association offers both individual and club memberships. Support of the shooting disciplines and legislative activities is primarily through a systems of committees. All participants are volunteers.
In the face of a near tidal wave of citizen disarmament occurring in Maryland, the MSRPA has played a critical part in drawing the line and standing firm for Gun Rights. Without this resistance, things would have been much worse and been so much sooner. Now the objective is to continue to develop new activists with numerous individual skills who will help us bring Maryland into line with the rest of the states which have made strong gains in protecting the Right to Keep and Bear Arms. Visit: www.msrpa.org