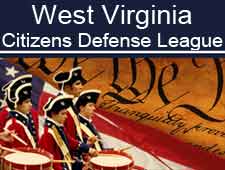 West Virginia –-(Ammoland.com)- Outstanding news! As some of you may have inferred, HB2760 has cleared the House Judiciary Committee! The Judiciary Committee in the House is the historic graveyard of pro gun bills.
And this one is perhaps the most powerful pro-gun bill to pass this committee since we went shall issue in 1993.
What does this mean?
It means that YOU have made a huge difference. I was told by the Judiciary Committee chair today that our bill (HB2558) was combined with two other bills that touched on preemption. The result, and the intent of the Speaker of the house, Rick Thompson (D-Wayne) and Tim Miley (D-Harrison) was to create a rock solid preemption bill. And they did exactly that. This bill (HB2760) is a work of art. It completely preempts municipalities and counties from enacting firearms ordinances of any kind. It voids (after 90 days) any existing ordinances. If they enforce an illegal ordinance, it allows for you to receive court costs and attorney fees if you have to fight it in the courts.
I want everyone to know that this happened with a lot of support in the House of Delegates. HB2558 was sponsored by Delegates:
John Overington
Josh Nelson
Michael Folk
Larry William Faircloth
Larry Kump
Jim Butler
Scott Cadle
Eric Householder
Kelli Sobonya
Carol Miller
Patrick Lane
The original form of this bill (HB2465) was sponsored by:
Rupert Phillips
Mark Hunt
Ricky Moye
Daryl Cowles
Joshua Nelson
Michael Folk
Ron Walters
HB2760 (the latest form) was sponsored by Delegates:
Rupert Phillips
Jeff Eldridge
Tim Miley
Brent Boggs
Harry White
Justin Marcum
Josh Stowers
John O'Neal
William Hartman
Bill Hamilton
Ted Tomblin
Each of these delegates sponsored or co-sponsored similar bills which were combined in Judiciary into a GREAT bill for West Virginians. And it has passed from House Judiciary almost exclusively because YOU put the heat on, and kept it on. And this is particularly true of members from Harrison and Wayne Counties. Those of you in those counties that called, and were persistent, and put the heat on, the rest of the state owes you a debt!
Also, we need to send emails to Speaker Thompson at: [email protected] and to Delegate Miley at: [email protected] .
We need to thank them for listening to the will of the people of West Virginia.
Now, with this good news, we are almost at the halfway point of getting some very good legislation passed. But the price of liberty is eternal vigilance. So where do we go from here?
This bill will be going to the house floor for a vote. Contact YOUR delegates, and ask them to support HB2760 without amendment. Ask them to vote against any substantive amendments on the house floor, should they arise. Ask them to vote for the bill on the floor. We need to get this over to the senate, and then our work begins anew.
Find us on Facebook Keith Morgan President, West Virginia Citizens Defense League, Inc.
About:
The West Virginia Citizens Defense League (WVCDL) is a nonpartisan, nonprofit, all-volunteer, grassroots organization of concerned West Virginians who support our individual right to keep and bear arms for defense of self, family, home and state, and for lawful hunting and recreational use, as protected by the state constitution and the Second Amendment of the United States Constitution. Visit: www.wvcdl.org