Nonaka captures title in her first USPSA competition of 2013 in St. Augustine, Fla.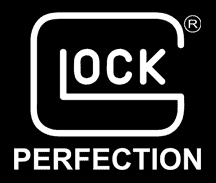 SMYRNA, Ga. –-(Ammoland.com)- Today GLOCK, Inc. announced that Team GLOCK member Tori Nonaka won the Production Class High Lady title at the United States Practical Shooting Association (USPSA) Area 6 Championship, held at the Ancient City Shooting Range in St. Augustine, Fla., April 19-21, 2013.
Nonaka and fellow Team GLOCK member Michelle Viscusi collaborated as a squad for the match and benefited from the combined experience and stage strategy.
Following two consecutive years of competing in the USPSA Area 6 with her G24 Limited GLOCK, Nonaka competed with her new G34 Production GLOCK from SJC Customs. Switching from the Limited Division to the Production Division forced Nonaka to show her skills in the more restrictive division. After two years away from that division, Nonaka took home the High Lady title in her first USPSA Area competition for 2013 using a nearly stock-model GLOCK.
"With the new G34 Production GLOCK, I performed well with all my steel hits for most of the match, going 1-for-1," shared Nonaka. "Everything came together in this match; my GLOCK ran flawlessly."
The next appearance for Team GLOCK is the 142nd NRA Annual Meeting and Exhibits, May 3-5, 2013, in Houston, TX, where Nonaka will be joined by Viscusi and team captain KC Eusebio.
About GLOCK, Inc.
The GLOCK GROUP is a leading global manufacturer of pistols and accessories. GLOCK's superior engineering has produced a pistol with only 34 parts and a rugged polymer-frame, providing industry-leading reliability shot after shot. GLOCK is renowned for its pistols which are safe, featuring three safeties; simple, offering a low number of components to provide reliability; and fast, with no encumbering parts to slow the speed to fire. This combination makes GLOCK pistols the first choice among consumers and law enforcement, with approximately 65 percent of agencies within the United States choosing to carry GLOCK. Austrian-engineered, the group has manufacturing facilities in the United States and Austria. Based in Smyrna, Ga., GLOCK, Inc. is an advocate for our nation's law enforcement and military personnel, as well as all citizens' Second Amendment right to bear arms. For more information, please visit https://us.glock.com.