COLORADO SPRINGS, Colo. –-(Ammoland.com)- The U.S. Army Marksmanship Unit (USAMU) and USA Shooting are prepping to host an International Shooting Sport Federation (ISSF) World Cup for Rifle and Pistol, May 5-12.
A total of 300 athletes, including 32 of America's top Olympic-style shooters, representing 41 nations are expected to compete.
Known as the Home of Champions, the USAMU, located in Ft. Benning, Ga., will play host to the ISSF World Cup for the seventh time. The relationship began in 1994 and the last previous World Cup was held in 2011.
"We take a lot of pride in hosting ISSF events and World Cups and recognize what an important opportunity this creates to showcase our sport in the U.S.," said Bob Mitchell, Executive Director of USA Shooting. "The opportunities to compete on our home soil against the best in the world are extremely limited and we're thankful for the ability to host this event in cooperation with USAMU and the first-class ranges they provide."
Twelve Olympians are entered to compete for the U.S. contingent including three USAMU soldiers including Michael McPhail (Darlington, Wis.), Jason Parker (Omaha, Neb.) and Eric Uptagrafft (Phenix City, Ala.). The Prone Rifle specialist McPhail just missed making the Olympic final in London, but rebounded in Changwon (Korea) World Cup to claim the silver medal. In his fourth Olympic Games, Parker's finish (30th) wasn't up to his usual high standard, but he came back to win the World Cup Final in Bangkok, Thailand. Uptagrafft earned a spot on the 2012 Olympic Team after a 16-year-absence as he was a member of the 1996 Olympic Games in Atlanta.
Olympians Michael McPhail, Sandra Uptagrafft and Jason Turner set to lead Team USA into the ISSF World Cup USA.
"I am very excited to be competing in the Ft. Benning World Cup," said Parker. "It is always fun to compete on our home range with the support of family and friends. I have one goal in mind and that's to stand on the top podium and listen to our National Anthem being played."
Joining the USAMU trio of marksmen is 2008 Olympic bronze medalist Jason Turner (Rochester, N.Y.), who will be competing in the 50m Free Pistol event. But there are significant absentees particularly on the rifle side including Olympic medal-winners Jamie Gray (Lebanon, Pa.) and Matt Emmons (Browns Mills, N.J.) as both are taking time to recover after the Olympic year and nursing back ailments that have plagued them in recent years. Other missing Olympic teammates includes two formidable female rifle shooters in Sarah Scherer (Woburn, Mass.) and Amanda Furrer (Spokane, Wash.) who will be graduating from Texas Christian University and Ohio State University in the coming weeks. Also, pistol shooter Nick Mowrer (Butte, Mont.) will be unable to attend as he is finishing up his Basic Training after enlisting in the Army.
While their absence will be felt, it does make room for a talented crop of USA Shooting National Junior Team shooters, many of whom will compete in their first World Cup competition. On the pistol side, Starlin Chi (Potomac, Md.) is a three-time Junior Olympic champion and will test her junior success against formidable World Cup competition in the Women's 25m event while 2013 Junior Olympic Air Pistol Champ Alana Townsend (Kalispell, Mont.) gets her first World Cup nod as well from National Pistol Coach Sergey Luzov. Also making the team for this USA World Cup are 2012 Olympians Emil Milev (Temple Terrace, Fla.), Daryl Szarenski (Seale, Ala.), Keith Sanderson (Colorado Springs, Colo.) and Sandra Uptagrafft (2012/Phenix City, Ala.), '08 teammates Brian Beaman (Selby, S.D.) and Brenda Silva (Riverside, Calif.), and four-time Olympian Elizabeth "Libby" Callahan ('96, '00, '04, '08/Columbia, S.C.).
"I'm excited to be able to compete in Ft. Benning again," said Milev, a four-time Olympian and 1996 Olympic silver medalist in Rapid Fire Pistol. "This is going to be my first international start after the Olympic Games and the anticipation is building up. I changed a lot of things in my training routine and I'm looking forward to this competition for affirmation of all the work I've done in the last six months."

"Our 2013 USA World Cup Pistol Team is a combination of the best veterans and young talents," said Luzov. "This is a great opportunity for our progressing juniors to test their skills in the world-class competition during the school year and prior to competing in the International Junior match in the Czech Republic later this summer. This Cup is also the first World Cup for our Team to experience the new ISSF Finals Rules."
New National Rifle Coach Marcus Raab will lead a team into World Cup competition for the first time that will be buoyed by the veteran presence of the USAMU rifle shooters mentioned previously and 2012 Olympian Jonathan Hall (Carrollton, Ga.). He'll supplement that with junior talent as well including fast-rising Air Rifle shooter Connor Davis (Shelbyville, Ky.), a Kentucky freshman who finished fourth at the 2013 NCAA Rifle Championships and recently won the air rifle competition at the 2013 National Junior Olympic Shooting Championships. Raab will conduct an Air Rifle Team training camp this coming weekend at the Civilian Marksmanship Program's South facility in Anniston, Ala., in preparation for World Cup and to solidify his World Cup starting spots in Men's Air Rifle. The team will then move on to Ft. Benning to meet up with the smallbore (.22 caliber) U.S. Team members and conduct final preparations in advance of the start of the World Cup match on Monday, May 6.
"I'm eager to get my first competition underway as the National Team Coach," said Raab. "We've assembled a competitive squad with a strong mix of veterans and rising junior talent and we'll see who is ready to meet the challenges of World Cup competition. This experience, on a range we're all familiar with, is going to be a great starting point for where we go from here in moving through the quad."
See below for a complete list of U.S. competitors.
All competitors are still adjusting to the new ISSF rules in place that have brought about the most extensive set of modifications in the sports history while implementing a completely new Finals format. After the qualification rounds, which are conducted under the old rules, the top-eight shooters advance to a semifinal-a new competition stage. The qualification score is not carried forward as all the semifinalists start from zero. The new rules push even greater drama on the final stages. The ISSF feels that the changes make medal decisions easier to understand, thus enhancing the viewing excitement for both spectators and TV audience.
China finished atop the medal standings in the year's only previous rifle/pistol World Cup in Changwon, Korea. Chinese shooters won eight medals, including four gold and four silver. Germany followed in second place with three gold and one silver.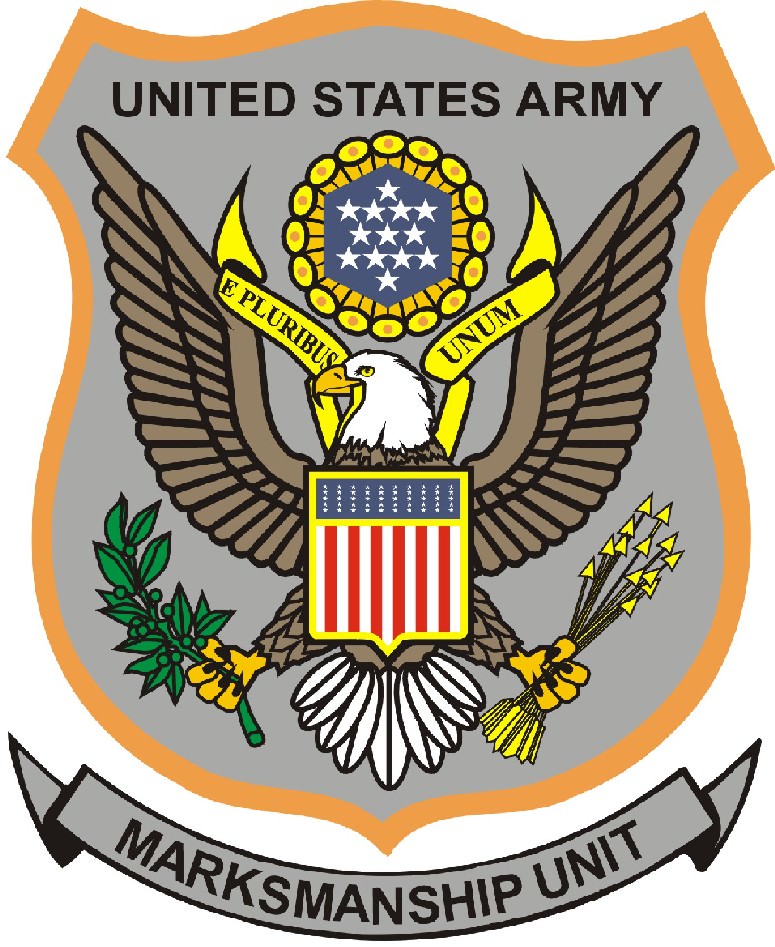 ABOUT USAMU
The United States Army Marksmanship Unit (USAMU) was established on March 1, 1956 at the direction of President Dwight D. Eisenhower to raise the standards of marksmanship throughout the U.S. Army. The USAMU is a battalion of the U.S. Army Accessions Support Brigade, a subordinate unit of the Army Marketing and Research Group.
This unit has proudly represented the U.S. during every Summer Olympic Games that the United States has participated in since 1960, earning 24 Olympic medals. In 2012, the unit sent seven of its Soldiers to London to compete on the world's grandest stage, including the first combat-injured active-duty Soldier to ever compete in a Paralympic Games.
The extraordinary combined efforts of the assigned Soldiers and Civilians of the U.S. Army Marksmanship Unit are why we have come to be known as "The Home of Champions."
2013 World Cup USA Schedule
Sunday, May 5 – Pre-event Training
Monday, May 6 – Men's 10m Air Rifle & Women's 10m Air Pistol
Tuesday, May 7 – Men's 10m Air Pistol
Wednesday, May 8 – Women's 10m Air Rifle
Thursday, May 9 – Men's 25m Rapid Fire Pistol (Stage 1) & Men's 50m Three-Position Rifle
Friday, May 10 – Women's 50m 3P Rifle & Men's 25m Rapid Fire Pistol (Stage 2 + Finals)
Saturday, May 11 – Women's 25m Pistol & Men's Prone Rifle (Eliminations)
Sunday, May 12 – Men's Prone Rifle (Qualifying & Finals) & Men's 50m Free Pistol
Team USA World Cup Participants
Pistol (18 – 8 Olympians; 4 Juniors)
Brad Balsley (25m Rapid Fire/Uniontown, Pa.)
Brian Beaman (10m Air/Selby, S.D.)
Will Brown (10m Air; 50m Free/Twin Falls, Idaho)
Elizabeth Callahan (25m Sport; 10m Air/Columbia, S.C.)
Alexander Chichkov (25m Rapid Fire/Tampa, Fla.)
James Henderson (10m Air/Midland, Ga.)
Teresa (Meyer) Chambers (10m Air/Dearborn, Mich.)
Emil Milev (25m Rapid Fire/Temple Terrace, Fla.)
Sean Ragay (25m Rapid Fire/Columbus, Ga.)
Keith Sanderson (25m Rapid Fire/Colorado Springs, Colo.)
Darian Shenk (10m Air/Annville, Pa.)
Starlin Shi (25m Sport/Potomac, Md.)
Brenda Silva (25m Sport/Riverside, Calif.)
Daryl Szarenski (50m Free/Seale, Ala.)
Alana Townsend (10m Air/Kalispell, Mont.)
Jason Turner (50m Pistol/Rochester, N.Y.)
Sandra Uptagrafft (10m Air; 25m Sport/Phenix City, Ala.)
John Zurek (10m Air; 50m Free/Tucson, Ariz.)
Rifle (14 – 4 Olympians; 5 Juniors)
Connor Davis (10m Air/Shelbyville, Ky.)
Matt Chezem (50m Prone/Simi Valley, Calif.)
Dempster Christenson (10m Air; 50m 3P & Prone/Sioux Falls, S.D.)
Elijah Ellis (10m Air/Kingsport, Tenn.)
Hank Gray (50m 3P/Belgrade, Mont.)
Jonathan Hall (10m Air/Carrollton, Ga.)
Erin Lorenzen (50m 3P/Fort Wayne, Ind.)
Daniel Lowe (50m Prone & 3P/Olympia, Wash.)
Michael McPhail (50m Prone/Darlington, Wis.)
Jason Parker (50m 3P/Omaha, Neb.)
Tyler Rico (10m Air/Tucson, Ariz.)
Amy Sowash (10m Air; 50m 3P/Richmond, Ky.)
Eric Uptagrafft (50m Prone/Phenix City, Ala.)
Bryant Wallizer (10m Air/Little Orleans, Md.)
About USA Shooting:
USA Shooting, a 501c3 non-profit corporation, was chartered by the United States Olympic Committee as the National Governing Body for the sport of shooting in April 1995. USA Shooting's mission is to prepare American athletes to win Olympic medals, promote the shooting sports throughout the U.S. and govern the conduct of international shooting in the country. Check us out on the web at www.usashooting.org and on Twitter at twitter.com/USAShooting.