By Andy Lightbody; AmmoLand Auto Editor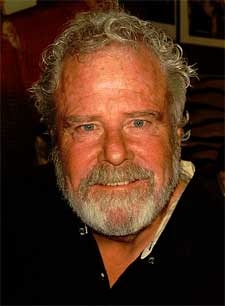 Grand Junction, Co. –-(Ammoland.com)-  If you are kind of confused about what Mitsubishi is doing with the Outlander and Outlander Sport series for 2014, so am I.
And maybe that is why Mitsubishi as an auto company has continued with miniscule sales and has continued to slip here in the American marketplace.
The Outlander is the company's premiere Small SUV/crossover series. The larger Outlanders are built on a wheelbase chassis of 105 inches and have an overall length of 183 inches.
The Outlander Sport model… shares the same chassis… but is a full 14 inches shorter in overall length. The Outlander "short" version as many in the auto press call it, has a few additional inches of legroom in the back seat, but has given up a lot of gear-carrying cargo space. The Sport version, which is designed as a 5-passenger small SUV has only 21 cubic feet of storage space behind the rear passenger seating area. If the rear seat is folded down, it offers about 49 cubic feet of cargo room.
The larger Outlander (7-passenger) SUV with its new design for 2014 fares a little better. Because it has two rows of rear passenger seats to accommodate the additional two passengers, you're going to find that there is only 10 cubic feet of storage behind that third seat. That's only going to accommodate a bag or two of camping groceries and a couple of ammo boxes. If you fold down the small third row seating area, the space increases to 34 cubic feet.
Again, not much room for not much gear. And only, if you give up any/all rear-passenger seating area, does the cargo volume increase to 63 cubic feet.
The new larger Outlander is new for 2014 and will make its American debut in the late summer. The Outlander Sport– shorty– got a facelift with the 2013 introduction and is available now.
In our tests of the Outlander Sport, the vehicle in either 2WD or AWC continues to be offered with only one engine, a small 2.0 liter four-cylinder that kicks out a full 148 horsepower. While that may not sound like a lot, the little engine actually is quick to accelerate and on the open highway it delivers around 29s mpg. In the city and when plugging around in our backroad course, we were still getting just over 23 mpg. The Sport has a 16 gallon fuel tank, so the range for weekend hunting and shooting trips is around 400 miles, and that's a good thing!
Regardless of the trim and options selected with the AWC or all-wheel control models, the only transmission that is mated to the engine is Mitsubishi's 6-speed automatic offering. Officially it's called a Continuously Variable Transmission or CVT. It takes a little getting used to in the respect that you really can never "feel" when the SUV shifts from one gear to another. While the idea is good, and the shifting is seamless, some compare the noise made from the tranny to something akin to setting on bumble bee hive! The noise is not excessive, but you can definitely hear and feel some "buzzing" vibrations.
Ride and comfort levels both on and off the road rate high marks. The AWC for backcountry travel is solid and powerful when creeping slowly along rutted out logging roads and trails that are off the beaten path. The suspension system in the Sport has both a front and rear stabilizer bar that works well with the McPherson strut and multi-link system. Even when running along washboard sand and gravel, the ride was smooth and impressive. And while the Sport is never going to be a Baja desert contender, the little SUV has enough ground clearance to rarely scrape bottom unless you are doing something stupid.
Optioned out with a lot of goodies that include a killer stereo system, navigation, heated seats, rain sensing wipers, keyless entry/start package, and rearview camera, the Mitsubishi Outlander Sport SE is modestly priced at around $28,500.
A suggested option for hunters, shooters, anglers and all of us outdoor camping types would be the addition of an after-market roof rack where additional gear could be stored and carried.
While the Outlander Sport is indeed a mini SUV and would work well if you only are headed to the woods by yourself or with just one friend, its overall super-small size is going to present challenges if you carry much gear. Its not going to be a first choice for the sportsman headed out on a big game hunt. With the larger Outlander series being readied for release here in the U.S., it may be the "short Sport," may find itself loosing even more ground in this competitive marketplace.
About:
Andy Lightbody is a TV/Video producer and host, as well as an outdoor writer/photographer. Lightbody is the former Managing Editor for Western Outdoors Magazine; Senior Editor at Petersen's Hunting Magazine and Editor of the Guns & Ammo Book Division.
He remains an avid shooter, hunter and angler, as well as a regular contributor to the Sportsman's Warehouse publication—Sportsman's News Magazine. Visit Rocky Mountain Television/Productions : www.rmtv.net