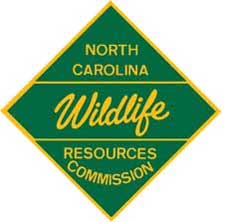 RALEIGH, N.C. –-(Ammoland.com)- The N.C. Wildlife Resources Commission will begin issuing Hunting Heritage Apprentice Permits on July 1, allowing new hunters to go afield under the guidance of licensed adult mentors before taking a required hunter education course.
Gov. Pat McCrory recently signed into law the legislation enabling the apprentice permit program in North Carolina.
"Wildlife agencies must recognize the importance of increasing hunting opportunities to maintain relevancy of our conservation heritage," said Travis Casper, the state Hunter Education Program coordinator. "Apprentice permits have been successfully implemented in other states without a significant increase in hunting-related injuries. We must be more efficient and effective in getting more people engaged in safe and enjoyable experiences with our wildlife resources, to foster support for all conservation issues."
The Hunter Heritage Apprentice Permit allows someone to purchase a hunting license without first having completed hunter education, then go hunting, as long as the apprentice is within sight and hearing distance of an accompanying licensed hunter who is at least 18 years old and who has completed a hunter education course.
The Hunting Heritage Apprentice Permit also allows someone to hunt when accompanied by an adult landholder or landholder's spouse who is exempt from the hunting license requirement as long as the individual is hunting on the landholder's property.
All hunters must follow all other applicable licensing requirements and hunting regulations.
Wildlife Resources Commission Executive Director Gordon Myers said the Hunting Heritage Apprentice Permit provides an appealing option for family-oriented hunting opportunities, such as dove hunts.
"If someone is invited to a family dove hunt on the day before the season opens, the Hunter Heritage Apprentice Permit would allow that person to participate under the watchful eye of experienced hunters," Myers said. "I believe that after enjoying the outdoors and fellowship associated with a dove hunt, an apprentice hunter will be very interested in attending a hunter education class, and hopefully, bring a friend."
The Hunter Heritage Apprentice Permit is a product of the Wildlife Commission's Strategic Recruitment and Retention Initiative, an ongoing effort to increase participation in hunting, fishing, conservation and outdoor recreation. House Bill 296 was introduced by Rep. John Bell, while subsequent Senate Bill 234 was introduced by Sen. Buck Newton.
North Carolina is the 35th state to enact an apprentice permit, according to Families Afield, a program established by the National Shooting Sports Foundation, U.S. Sportsmen's Alliance and National Wild Turkey Federation to bring a new generation into hunting.
For more information on hunting opportunities, licenses and regulations, go to www.ncwildlife.org or call 919-707-0031.
Hunting Heritage Apprentice Permit Quick Facts
The permit requires the holder be in proximity — sight and hearing distance without electronic devices or enhancement — to a licensed hunter who is at least 18 years old and who has completed a hunter education course.
While there is no charge for the apprentice permit, purchase is required for an appropriate hunting license.
Other applicable privilege licenses are still required, such as Big Game Harvest Report Card, HIP certification and federal migratory waterfowl stamp.
The permit is valid only for the term of the hunting license purchased under the authority of the permit.