By Steve Sanetti 
and Chuck Canterbury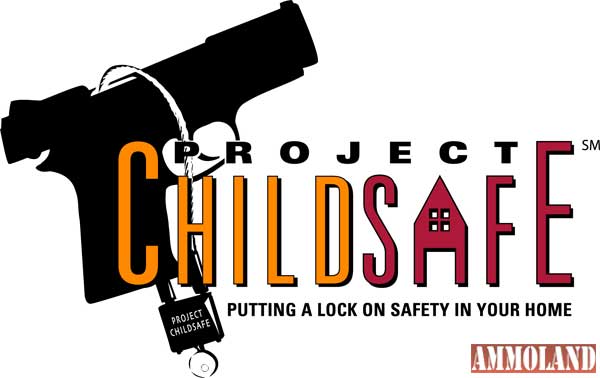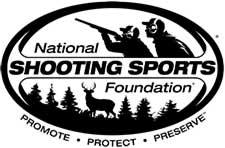 NEWTOWN, Conn –-(Ammoland.com)- The District of Columbia is often characterized as a "bubble," operating within a vacuum separated, if not fully cut off, from what is really happening in the rest of the country.
As a consequence, lawmakers spend most of their time fixing the things that don't work while overlooking the things that are actually making a difference.
Unfortunately, our nation's approach to gun safety appears to be following the same pattern.
With the congressional debate over firearms safety continuing to grow more polarizing, now is the time to recommit to a program that transcends partisan lines to advance firearms safety today — not tomorrow. While the Obama administration has made progress by recently providing funding to the National Crime Prevention Council for an advertising campaign, it focuses only on the message rather than the means.
We know proper firearm storage helps save lives. It's a simple concept, but one that, if adhered to, helps prevent accidents, theft and misuse. Proper storage means that fewer guns will end up in the hands of those who should not have access to firearms.
A nationwide infrastructure to provide firearms owners with those means — specifically the tools and information they need to practice firearm safety in the home — was established in 1998. Created as Project HomeSafe by the National Shooting Sports Foundation (NSSF) and renamed "Project ChildSafe" in 2003, the program is a nationwide initiative to promote firearms responsibility and provide safety education to all gun owners.
Project ChildSafe has provided more than 36 million free firearm safety kits to gun owners in all 50 states and five U.S. territories, in addition to the more than 60 million free locking devices that manufacturers have included with new firearms sold since 1998 and continue to do today.
Notably, the program was funded with federal grants through 2008. Federal support, however, was discontinued at the end of that year, and the program has been funded exclusively by the firearms industry ever since. Now that the federal government is again embracing the importance of firearm storage and safety, it should look to the success its involvement in Project ChildSafe has already achieved, and can continue to achieve.
According to the National Safety Council, fatal firearms accidents have dropped 22 percent during the 10 years Project ChildSafe has been in effect. Even though more Americans are buying firearms, crimes and accidents involving firearms have been going down, according to federal government statistics.
Certainly, it's fair to assume those statistics are attributable to several factors, but no one can argue that this is a trend that should continue going in the right direction. The success of the program can be largely attributed to the more than 15,000 law enforcement departments throughout the country that have partnered with Project ChildSafe to promote the secure storage of firearms. Each partnership that we have fostered demonstrates how concerned groups can find common ground and work together to help reduce firearms accidents and misuse.
Providing messages about the importance of proper and safe firearm storage in the home is critical and something upon which we can all agree. But the infrastructure to follow through on that message by providing firearms owners with gun locks and education resources to ensure they take responsible action already exists. Reinvesting in that infrastructure and in better education and voluntary action by responsible firearm owners is a pragmatic, nonpartisan solution we can and should embrace.
For that very reason, the NSSF launched its "S.A.F.E. Summer" campaign earlier this year to bring attention to the importance of safe firearm storage to communities throughout the country, particularly while children are home from school and more likely to be unattended.
As part of the campaign, the NSSF has committed an additional $1 million to provide 500,000 free firearm safety kits through its network of law enforcement partners across the country. Demand is already outpacing supply.
We must grow this program with additional partners, as we can accomplish more together to advance firearm safety than we can on our own. We must do all we can to empower responsible gun owners to take action to help keep their firearms out of the wrong hands and become powerful voices for sharing safety messages with family members and others in their community.
Project ChildSafe Gun Safety Infographic
Surely that's a notion everyone can support. Let's not turn a blind eye to a program that is improving firearm safety. Most importantly, let's put politics aside and work together to save lives.
Sanetti is president and CEO of the National Shooting Sports Foundation, a leading organization working to promote firearm safety. Canterbury is the national president of the Fraternal Order of Police, the world's largest organization of sworn law enforcement officers.
About NSSFThe National Shooting Sports Foundation is the trade association for the firearms industry. Its mission is to promote, protect and preserve hunting and the shooting sports. Formed in 1961, NSSF has a membership of more than 6,000 manufacturers, distributors, firearms retailers, shooting ranges, sportsmen's organizations and publishers. For more information, log on to www.nssf.org.