Dan Griffin (gryphon)
NOTE: This article first appeared in Michigan Open Carry's new newsletter.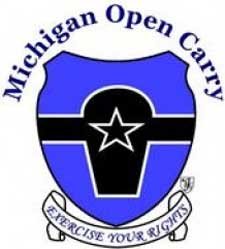 Michigan –-(Ammoland.com)- "I will never buy an ankle holster," I said to myself. "How impractical is that? You can't access your back-up all that quickly.
You have to bend down or forward to reach it. It might not even fit my pants.
Do people actually use them in real life, or is that all in the movies?"
Most of us reading this open carry our firearms on a regular basis. But do we carry a back-up gun (BUG)? There is a saying, "one is none, two is one," meaning one should always carry a back-up in case something happens to your primary weapon. Do you carry a BUG? If you do, you have another choice to make. You've already taken great care in choosing your primary sidearm and holster, but what about your back-up?
As an open carrier, you have one decision to make right off the bat. If you choose to conceal carry your back-up gun, unless you're a law enforcement officer or are otherwise able to obtain an exemption, you've already eliminated carry in the Michigan pistol free zones. Some choose to open carry two pistols. But if you decide to conceal carry a back-up, there are four common options: pocket carry, IWB (traditional inside the waistband), belly-band, and ankle carry. I have done all four.
A while back I began thinking about ankle carry again. I had discarded that idea a long time ago, but I began reconsidering that as a back-up position. As we all have learned, everything is a trade-off. I was carrying an all steel BUG, and was open to alternatives, so after some research I purchased a Galco Ankle Glove holster for my Kahr K40.
After strapping it on and holstering my K40, my first reaction was, "Wow, is this nice!" I mean, really nice. It is super comfortable, and it carries way nicer than in my pocket. After wearing it for a few days my reaction hadn't changed. After wearing it for six months my reaction still hadn't changed. It has to be one of the most comfortable holsters I have ever worn.
There are drawbacks. You have to wear loose pants. I don't care how small your BUG is, unless it is the size of a Kel-Tec P3AT you will need to wear pants with loose pant legs. That is no problem for me because I like loose slacks, but if you are young and wear skin-tight pants this won't work for you. Second of all, your draw will be slowed down. There is simply no way you can pull your pants up and draw as quickly as other methods. Having said this, this is only a back-up, and the ease of carry for a BUG outweighs the draw inconvenience for me. I figure if I'm in a protracted gunfight where my primary isn't sufficient, a few extra seconds accessing my BUG won't matter. I hope…
From the factory, my holster wouldn't easily fit my gun. It looked like it should, but it was just a little too small.
If I had read the instructions first I would have noticed they stated that this was intended, and you are supposed to initially insert your gun with a plastic baggie around it, otherwise you might not be able to get your gun out.
So after I went out to the garage and retrieved a wood dowel and pounded my gun out of the holster using a hammer (yes, this really happened. It wouldn't have happened to my wife, because she always reads the instructions first), I reinserted it in a sandwich baggie. Although the leather is already formed to the outline of your pistol, this allows your holster to further form fit itself to your pistol while permitting easy draw and reholster. This break-in process allows your holster to fit your firearm, well, like a glove.
The ankle wrap is made of a wide neoprene and Velcro closure with a sheepskin interior padding. It has a reinforced thumb break and detailed molding for firearm retention. The ankle glove also has an optional calf strap that lifts and supports the holster if you want to wear it a little higher to lessen the possibility of it riding too low and showing with some shorter slacks. It comes in right-hand or left-hand draw, and can be worn on the inside or outside of the ankle. A right-hand draw holster would be worn inside the left leg or outside the right leg.
Even though my back-up pistol is not as accessible wearing it on my ankle, I must say that I really like it. The Galco Ankle Glove is really comfortable, and my K40 is probably both larger and heavier than what many people carry as a back-up.
If you have ever considered ankle carry, you owe it to yourself to try the Galco Ankle Glove. If you try something else first, you will likely end up here in the end.
You can save some money by ordering a Galco Ankle Glove Holster at Amazon : http://tiny.cc/zoi81w
Or online at Galco : http://tiny.cc/f1i81w
About Michigan Open Carry
Michigan Open Carry, Inc is a Not-For-Profit organization that depends on our dues paying members to continue our operation.  We are an all-volunteer organization.  As such, no one is paid a salary and very few of the personal expenses of our officers are reimbursed.  Won't you consider joining us or renewing as a dues paying member today?  If you need technical help with the process, please email [email protected]