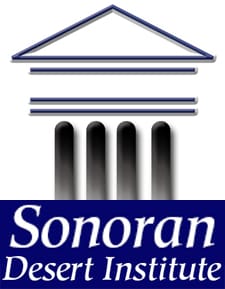 SCOTTSDALE, Ariz. —-(Ammoland.com)- Sonoran Desert Institute (SDI), an industry leader in providing accredited and accelerated distance learning, reports that the gunsmith trade is poised for a nationwide boom.
While it is often difficult for people to foresee potential industry and job opportunities, economic indicators and social trends cited by Federal agencies all point to an inevitable demand for gunsmiths across the country.
According to FBI statistics, 2012 was the busiest year in the history of the National Instant Criminal Background Check System (NICS), the process that enables Federal Firearms Licensed dealers (FFL) to execute background checks on prospective gun buyers. Each month in 2012 saw a record number of background checks set for that month with December showing an all-time record of 2,783,765 checks. November 2012 was the first month to exceed two million checks (2,006,919) in the history of the system.
Between 2010 and 2011, NICS checks rose to 16.4 million (an increase of 14%). For 2012, the total number of background checks performed was 19,592,303, which was another 19% increase from 2011 and exceeds NICS totals for 1998, 1999 and 2000 combined.
Other conditions are indicating growing opportunities for gunsmiths. The economic impact of the firearm and ammunition industry has also increased dramatically in recent years — from $19.1 billion in 2008 to $33.4 billion in 2011 — an impressive growth rate of 75% in three years. In addition, the U.S. Fish and Wildlife Service reports that more Americans are hunting today, reversing decades of declining numbers. Overall hunting participation between 2006 and 2011 has increased 9 percent over the five-year period.
"What we're seeing today are economic and social trends that present a fantastic opportunity for existing gunsmiths and for individuals that want to obtain a gunsmithing certificate," says Pam Rogers, director of Sonoran Desert Institute.

"2012 has been called the 'Year of the Gun.' If that is true, then we can expect 2014, 2015 and the many years that follow to see a high demand for qualified gunsmiths. We could be looking at the Decade of the Gunsmith, and we encourage firearm enthusiasts and veterans to consider pursuing a gunsmithing certificate to help meet the coming demand."
Sonoran Desert Institute is an accredited distance learning school providing undergraduate degree and certificate programs in allied health, real estate and construction and firearms technology. Sonoran Desert Institute School of Firearms Technology offers a 40 semester-credit Gunsmithing Certificate course and is the most complete gunsmith training program of its kind. The Associate of Science degree in Firearms Technology program prepares students for personal development and/or employment in the custom gun trade, from entry-level employees to small business owners. Students learn about custom firearms, stocks, rifles, handguns, shotguns, metal refinishing, ballistics, metal work and engraving, and business principles necessary to become a gunsmith. The Firearms Technology program requires 60 semester credit hours.
Sonoran Desert Institute offers high quality, rigorous educational programs with the convenience and flexibility of distance delivery. The school has been an innovator since its inception and is accredited by the Distance Education and Training Council (DETC). SDI educational programs are designed predominantly for adult learners, based on principles and practices of active self-learning, and feature one-on-one faculty class facilitation.
To learn more about on the highly acclaimed distance learning programs at Sonoran Desert Institute, visit www.SDI.edu or call 800.336.8939.
Located in Scottsdale, Ariz., Sonoran Desert Institute is an accredited online school providing undergraduate degree and certificate programs in allied health, real estate and construction and firearms technology. SDI is dedicated to offering affordable, premium, distance-delivered career education that provides a labor market advantage to its graduates. For more information on Sonoran Desert Institute, call 800.336.8939 or visit www.SDI.edu.