By Larry Keane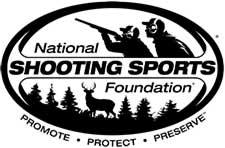 NEWTOWN, Conn –-(Ammoland.com)-  The New York Times' recent 6,000-word major opus, "Children and Guns: The Hidden Toll," is the latest installment in the paper's self-described series on "the gun industry's influence and the wide availability of firearms in America."
In this article, it took the authors 75 paragraphs before they acknowledged that federal statistics, in fact, show a dramatic 30-year downward trend in accidental deaths involving firearms.
But that's not the impression that the Times wanted to leave with its readers.
The article focused dramatically on case vignettes involving the accidental deaths of children from firearms, which we all agree are tragic and that need to be reduced further. It also detailed that a Times' examination of death certificates in five states uncovered that a substantial percentage of accidental fatalities are routinely misclassified as homicides. The article did note that classification procedures varied by jurisdiction.
So, while New York Times reporters are apparently better equipped to make medical examining determinations than are medical examiners, we are struck by the fact that if accidental deaths are being under-reported, then homicides are being over-reported. The Times did not choose to point this out.
Here's another article that gun control advocates can now cite as they pursue their agenda of various gun-control measures. An ongoing theme throughout the aforementioned series is that organizations such as the NRA and the firearms industry itself (collectively, "the gun lobby" in Times speak) stand astride making America safer by, among other things, opposing research, such as that sought earlier this year by President Obama from the Centers for Disease Control. That the most recent research from CDC did not support the administration and New York Times' pre-set agenda is beside the point. Running counter to the preferred narrative, it did not merit coverage in the pages of the Times.
As was the case with the Times reinterpretation of death records, the paper's ongoing quest is to selectively seek studies and shift data to eventually come up with more that supports the pre-determined conclusions. That process is called confirmation bias.
While the Times sifts through and shifts data in pursuit of a gun control agenda, the NSSF continues to work with law enforcement agencies to put gun safety kits, including gun locks, into more American households through Project ChildSafe. We have distributed more than 36 million of them to date. We and the NRA continue to widely provide firearms safety education and materials. These are real commitments.
The New York Times, for its part, continues to print long articles.
About NSSFThe National Shooting Sports Foundation is the trade association for the firearms industry. Its mission is to promote, protect and preserve hunting and the shooting sports. Formed in 1961, NSSF has a membership of more than 6,000 manufacturers, distributors, firearms retailers, shooting ranges, sportsmen's organizations and publishers. For more information, log on to www.nssf.org.