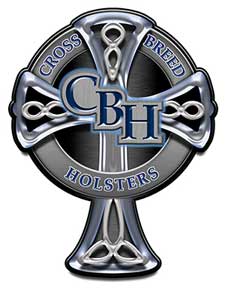 Republic, MO –-(Ammoland.com)- CrossBreed Holsters, today announced that the company has broken ground on a new production headquarters located in Republic Missouri. The 6,200 square foot building will more than double the size of their current facility.
The new facility dramatically increases CrossBreed Holsters's production capabilities to meet current and future demand and opens the door to future industry expansion. The demand for handcrafted true-to-fit holsters has grown in conjunction with historic record sales of handguns and applications for concealed carry permits nationwide.
"The new CrossBreed facility is exciting for us on a number of levels. The first is it provides us with the production and warehouse capacity to better meet the high demand for our holsters. The second is it gives us the space for future industry expansion beyond holsters."
CrossBreed's product lines include handcrafted IWB, OWB, ankle holsters and are highlighted by their flagship SuperTuck and MiniTuck holsters focused on comfort and stability. The company also offers a wide variety of mag carriers, gun belts and alternate carry options that are custom fit to accommodate even the newest pistols.
Carol Craighead, CEO of CrossBreed Holsters, commented on their growth. "We are truly blessed to have had so many loyal customers who have embraced our original vision and commitment to quality."
The company is targeting summer of 2014 to begin full operations in the new production facility.
To learn more about CrossBreed Holsters, visit www.crossbreedholsters.com or visit their Facebook Page.
About CrossBreed Holsters
CrossBreed Holsters, LLC was started in 2005 by Mark Craighead to bring all of the best holster features together in one product without any of the non-functional design elements found in many holsters on the market. Mark's new breed of all-American holsters has grown into a company strong with integrity, craftsmanship and customer service.