Complete with New Ladies 2nd Amendment Apparel, Patches, Gloves, Hats and more!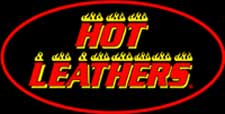 Manchester, Connecticut –-(Ammoland.com)- Hot Leathers, the industry leader in motorcycle apparel and accessories; has expanded their 2nd amendment apparel line to include ladies styles, patches, gloves, bandanas, flags, jackets, wallets, hats, t-shirts and sweatshirts.
Although Hot Leathers has been producing 2nd Amendment gear for years, this is the first time they have expanded into a dedicated line.
"We know our customers value their freedom as much as anyone and we wanted everyone to be able to show their pride through great 2nd amendment designs on a variety of quality apparel." Said Hot Leathers owner manager Jerry Berkowitz.
Hot Leathers has been touring the country for over 30 years. They make stops at every major motorcycle rally and looks into the eyes of Americans every weekend who believe in the 2nd Amendment which states " A well regulated Militia, being necessary to the security of a free State, the right of the people to keep and bear Arms, shall not be infringed."
Hot Leathers makes the best 2nd Amendment Apparel available including a variety of newly designed ladies t-shirts and patches. The new 2nd Amendment items are just in time for the holidays and can be seen at select retailers, motorcycle rallies across the nation or shop online at Hot Leathers.
About Hot Leathers
Celebrating 30 years of supplying high quality apparel and accessories, Hot Leathers is one of America's top 50 volume screen printers. Get your copy of this year's 2013 Product Catalog, 30th Anniversary Edition by calling them toll free at or visit them online at www.hotleathers.com. Want to stay updated on all the Hot Leathers events, specials, follow the Hot Leathers trailers around the country and get the first glimpses of Officially Licensed Merchandise? Then be sure to "Like" Hot Leathers on our Facebook Page at https://www.facebook.com/hotleathers.