By Dean Weingarten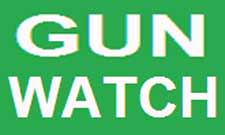 Arizona – -(Ammoland.com)- You have to keep up to understand what is happening with George Zimmerman.
His wife made false claims against him, he was arrested, she recanted, he was set free.
Then his girlfriend made false charges against him, she recanted, he can now pick up his property.
Almost the entire media and all the left wants him in jail or dead, because he had the effrontery not to allow himself to be killed by a black teenager.   From the article; (notice that they fail to mention that the girlfriend recanted, in a written statement to George's lawyer):
George Zimmerman, who is now a free man again after girlfriend Samantha Scheibe declined to press charges for an alleged domestic abuse in November, will be getting his guns and ammo back.
I wish George all the luck in the world.  He will need it with almost the entire establishment and the current administration wishing him ill.   No charges yet for the New Black Panthers who put a reward out for his death.
©2013 by Dean Weingarten: Permission to share is granted when this notice is included.
Link to Gun Watch
About Dean Weingarten;
Dean Weingarten has been a peace officer, a military officer, was on the University of Wisconsin Pistol Team for four years, and was first certified to teach firearms safety in 1973.  He taught the Arizona concealed carry course for fifteen years until the goal of constitutional carry was attained. He has degrees in meteorology and mining engineering, and recently retired from the Department of Defense after a 30 year career in Army Research, Development, Testing, and Evaluation.