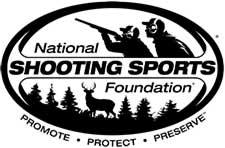 NEWTOWN, Conn –-(Ammoland.com)- On Thursday Nov 21st 2013, Jake McGuigan, NSSF Director, Government Relations, State Affairs, testified before the State of Rhode Island's Joint Behavioral Health and Firearms Safety Task Force, which is studying that state's lack of compliance with the National Instant Criminal Background Check System (NICS).
McGuigan told panel members, "federally prohibited people should be in the NICS system."
Under current state law, Rhode Island does not contribute substance abuse or mental health information to the system. The legislation that established the task force requires the panel to conduct a review of different states' approaches for compliance with the NICS system.
NSSF Government Relations staff has spoken with numerous legislators and government staffers, law enforcement officials, journalists, and other stakeholders in state capitals and at conferences across the country this year. We have found wide agreement on the need to fix the inadequate NICS database.
Our FixNICS effort is gaining ground. Several state legislatures have passed measures to improve the reporting of all records on prohibited persons, including adjudicated mental health records to NICS.
Still, it is a bit jarring when an anti-gun organization (with which we will continue to disagree on pretty much everything all the time) basically validates our arguments on correcting NICS. We will leave it to the commentators, such as Gun.com's S.H. Blannelberry to point out that rare (but meaningful to policymakers) convergence of thought, as we continue to work on behalf of our members' best interests.
About NSSF
The National Shooting Sports Foundation is the trade association for the firearms industry. Its mission is to promote, protect and preserve hunting and the shooting sports. Formed in 1961, NSSF has a membership of more than 6,000 manufacturers, distributors, firearms retailers, shooting ranges, sportsmen's organizations and publishers. For more information, log on to www.nssf.org.