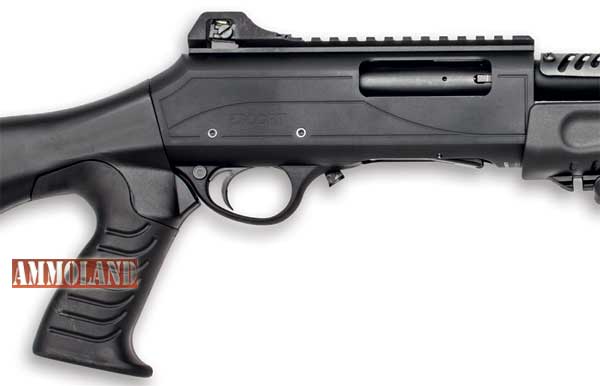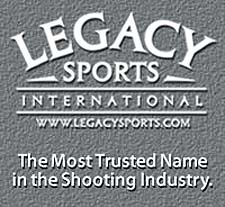 Reno, NV –-(Ammoland.com)- Gene Lumsden, CEO of Legacy Sports International, Inc. is proud to announce the new Escort Gladius models of Tactical Home Defense Shotguns.
These new models are 20 gauge versions of our MP/P-A and MP/S-A pump and semi-auto 12 gauge models that have been selling like crazy for the past few years.
There are two semi-auto models and one pump model.
These shotguns feature a black polymer stock with a cushioned, vertical pistol grip, an adjustable comb and a 2 round shell holder. Forends are lengthened and ergonomically shaped, and include a Picatinny-style accessory Tri-rail.
The forend of either Gladius also has a forward down-grip. Receivers are CNC machined from aircraft grade aluminum and come with an upper Picatinny-style rail and fully adjustable ghost ring rear sight. Barrels are cylinder bored and chambered for 3", 20 gauge magnum rounds and are mounted with an elevated fiber optic front sight with elevation adjustment. Barrels on both models have heat shrouds and muzzle brakes.
The semi-auto model features Escort's SMART valve technology for sub-second cycle rates, and the FAST loading system. The semi-auto comes in either black or marine nickel finish.
The pump model has a short throw cycle that allows for rapid reloads and comes in a black anodized finish. Both models have 5 round magazine tubes and low density recoil pads.
MSRP: $579.00 Gladius semi-auto, $485.00 Gladius Pump and $606.00 for the Gladius semi-auto with marine finish.
About:
Legacy Sports International, LLC is an importer of firearms and shooting accessories. Bringing in high quality, reliable and affordable products for shooting and hunting enthusiasts is the mission of Legacy Sports' business. With well-respected brands including Howa and Puma rifles, Nikko Stirling optics, Escort shotguns, and Citadel handguns and shotguns. This is why Legacy Sports is known as "The Most Trusted Name in the Shooting Industry." For more information contact: www.legacysports.com