By Dean Weingarten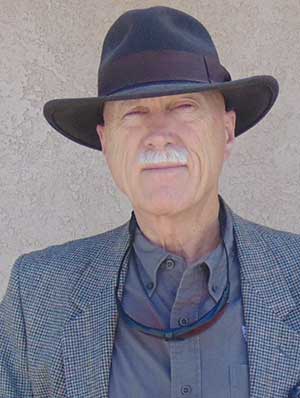 Arizona – -(Ammoland.com)- The Nirbheek is a six shot .32 that weighs only 500 grams (18 ounces).
The frame is made of titanium, though it is not clear if the barrel or other parts are made of steel.  The design derivations from Webley are clear.  As seen in some Webley civilian versions, it appears to have a square push cross bolt safety located just above the grips.
Below is the announcement from the Field Gun Factory, Kanpar, where the gun is produced by the Indian government.
It is proclaimed as the "Indian Ordinance Factories valuable contribution to women's security". 
A top break stirrup latched design, it should be more than strong enough for short .32 revolver cartridges, which are some of the lowest pressure centerfire cartridges available.
It appears to have a 3 inch barrel.  American ballistics on the .32 Smith and Wesson show an 85 grain bullet at about 700 fps.  I have not located ballistic information for Indian loads.  The .32 short Colt was popular in Europe where it was known as a .320 revolver.
Indian cartridges might be based on that design, which has similar ballistics, an 80 grain bullet at 770 fps, as listed in one of my old Cartridges of the World references.
Power is a step up from a .22 Long Rifle out of similar barrel lengths, and the centerfire ignition system is more reliable.
From phatkallys.com:
Senior IPS officer Arun Kumar, on the other hand, has a different point of view. "Once a target of rape whips out a handgun, the element of surprise is sure to scare the life out of most of the persons who attempt rape," he said. "In most of criminal cases in India, the perpetrator, irrespective of whether armed or not, neither expects nor faces any stiff resistance from the target. Women carrying small handguns will surely make a difference to the tendency," said Kumar, additional director general of police (ADG) heading Rules and Manuals wing of the UP Police.
The revolver is quite pricey, at Rs 1,22,360, nearly $2,000 US dollars.   It does not appear to be a mass produced item, as the factory manager seemed quite pleased to have 80 "formal inquires and over 20 bookings".   The revolver may come to be one of the rarest of production revolvers.
This appears to be part of the increasing Indian awakening interest in the right to bear arms for self defense.   Recent years have seen an increased awareness of the usefulness of arms.   Many Indian cultures have a long history of martial prowess.
It would certainly be an attraction to any revolver collection in the United States.
©2014 by Dean Weingarten: Permission to share is granted when this notice is included.
Link to Gun Watch
About Dean Weingarten;
Dean Weingarten has been a peace officer, a military officer, was on the University of Wisconsin Pistol Team for four years, and was first certified to teach firearms safety in 1973.  He taught the Arizona concealed carry course for fifteen years until the goal of constitutional carry was attained. He has degrees in meteorology and mining engineering, and recently retired from the Department of Defense after a 30 year career in Army Research, Development, Testing, and Evaluation.