By Andy Lightbody; AmmoLand Auto Editor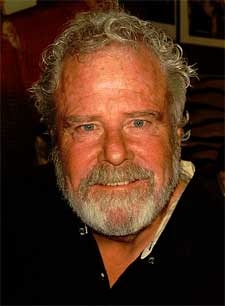 Grand Junction, Co. –-(Ammoland.com)- While the Kia Soul only has roots going back to 2010, the funky, boxy crossover-utility-vehicle (CUV) has grown to be a top seller and favorite here in the U.S.
The reasons? It's relatively inexpensive by comparison to competitors, it's easy on fuel economy and it not only is a head-turner in terms of unique styling, but it's been fun to drive.
And, just when you thought it had reached a pinnacle in terms of what a boxy CUV could be, Kia has done a major reengineering feat for 2014. It still kind of looks like the Soul we have come to admire and chuckle about, and yet in so many ways, it's close to being a completely redesigned happy hamster!
Kia Motors, which is South Korea's second largest vehicle maker loosely, translates to "rising out of Asia." With manufacturing/assembly facilities in Georgia, Kia Motors America has the capacity to produce upwards of 300,000 vehicles annually. The Soul however, is not one that is currently being produced here in the U.S.
Having recently tested the 2013 Soul Exclaim and coming away with lots of good thoughts and engineering likes, I was hesitant to embrace the 2014 version when a friend called me, said he purchased one and added…"I just had to have it!" So while I've yet to have the opportunity to do a comprehensive evaluation on the new Soul, I can tell you that all my initial input is that Kia has made some substantial tech improvements.
To begin with, it still looks like a Soul, but is somehow different. Kia has retained the styling of the vehicle, but totally revamped the sheet metal all over. While still sporting the "box look," this front-wheel drive CUV looks slicker and more stylish all around. And while looks are important, it's what is under the paint job that Kia has engineered with a modified chassis and suspension system that is greatly improved in terms of more passenger room (5 adults) and cargo capacities; improved handling; quieter interior with less road noise; and a new dash/gauge configuration.
The new Soul has a slightly longer wheelbase at 101.2 inches (up about ¾ inch) and an increased width to 70.9 inches. Its overall height has been cut back about a ½ inch to 63 inches. Last year, the Soul with the large 18-inch wheels had a ground clearance of 6.5 inches, which was pretty good for getting off the paved road and heading into the backcountry on graveled/dirt Forest Service/BLM roads to some of our more favorite fishing, camping and shooting areas. The new Soul, with the reduced height unfortunately now comes in at 5.9 inches of road clearance, and while 6/10ths of an inch may not seem like much, it's a guarantee that there are going to be a few rocks and ruts that are going to require a little more finessing and negotiating at slower speeds.
With the vehicle's all-new chassis, the suspension system has also been reworked and redesigned with nearly a 30% increase in stiffer front and rear engineering that now includes four bushings to reduce ride harshness. Other changes include reconfiguration of the shocks on the rear torsion bar, and moving of the steering box forward for better balance.
While the ride is firmer than last year's model, it's not overbearing and the overall ride and handling is precise thanks in part to the electronic stability and traction control system.
In running on dirt and gravel, the new suspension package is a marked improvement.
In the drive train/powerplant department, the Soul carries over a choice of either a six-speed manual, or the six-speed automatic with overdrive. The transmission is coupled to "carry over" engine choices of either a four-cylinder 1.6 liter or a slightly larger 2.0 liter offering. The small engine puts out a paltry 130 horsepower, while the larger powerplant gives you 164 horsepower. Both engines, regardless of transmission selection are within a mile or two per gallon in the fuel economy department and rate around 24 mpg city and 31 mpg on the highway.
The larger 2.0 liter four-banger has always been fairly responsive in our previous tests, but certainly not an engine ready for the racetrack. Rumor has it that Kia is looking at adding a larger horsepower package for 2015 and may even bring on an All-Wheel-Drive (AWD) version by 2016. For sportsmen who like to head-for-the-hills, an AWD feature would make the Soul a real contender in terms of size, versatility and packaging. With the improved suspension and handling characteristics, the Soul is ready for a bigger heart!
The Soul's interior has also been revamped and has a more mature feel to it for 2014. Three versions are offered and are called the Base model, the Plus model and the Exclaim model. Sound system options are carried over, but many of the options are new this year with the Plus and Exclaim models that include heated/cooled front leather seats, headed steering wheel, a new Android-based navigation system with an 8-inch touch screen and a panoramic sunroof that makes you feel like you are riding in an open convertible, but without the wind and noise. Front seats are elevated to a height in the vehicle where driver and front passenger are sitting high with great over-the-hood and surrounding area visibility.
Changes and features for 2014 have elevated the Kia Soul into a more top-of-the-line feeling small CUV than ever before. Luckily, goofy dancing rodents are not included in any of the vehicle options!
About:
Andy Lightbody is a TV/Video producer and host, as well as an outdoor writer/photographer. Lightbody is the former Managing Editor for Western Outdoors Magazine; Senior Editor at Petersen's Hunting Magazine and Editor of the Guns & Ammo Book Division.
He remains an avid shooter, hunter and angler, as well as a regular contributor to the Sportsman's Warehouse publication-Sportsman's News Magazine. Visit Rocky Mountain Television/Productions : www.rmtv.net