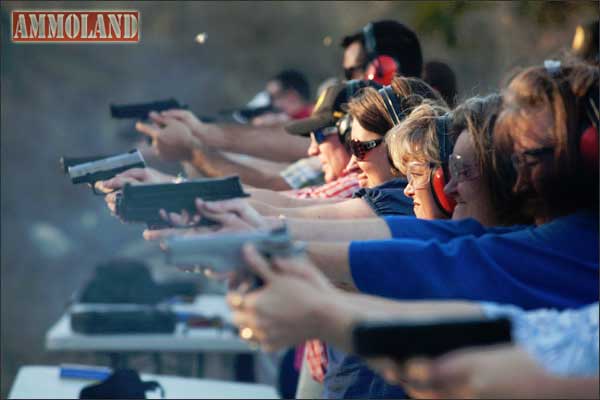 Lincoln, NE –-(Ammoland.com)- Tomorrow morning, Senator Mark Christensen and the Nebraska Firearms Owners Association (NFOA) will hold a press conference in the Capitol Rotunda at 11:00AM.
The press conference will discuss the Senator's bill LB879, which would create a more advanced, second tier in Nebraska's current concealed handgun permit program and allow school districts to authorize the concealed carry of firearms by teachers or staff who have completed both Level I and Level II training.
"Nobody can really argue that one of Nebraska's most valuable assets, if not our most valuable, is our children." Senator Christensen recently stated. "Presently, there are rural Nebraska communities like mine with limited local law enforcement personnel spread over large areas and some of them have response times of up to half an hour or longer. The purpose of my bill is to protect our school children by filling in that gap."
CNN reported last December's Arapahoe High School shooting in Centennial, CO resulting in the death of one student was ended in less than 80 seconds. Arapahoe County Sheriff Grayson Robinson noted that the rampage might have resulted in many more casualties had it not been for the quick response of an armed resource officer at the school. In contrast, The Columbine High School Massacre in 1999 had an impressive police response time of less than 5 minutes to arrive at the school, yet the killing continued for nearly 50 minutes leaving 13 murdered and 24 injured.
Currently, Nebraska state law only allows on-duty, uniformed police officers to carry firearms on school property. Off-duty police officers and current Nebraska concealed handgun permit holders are not allowed to carry firearms on school property.
"This bill isn't suggesting issuing every school employee a firearm like many anti-gun opponents will claim," Christensen continued.

"My bill merely allows individual school districts to evaluate their threat response times and consider authorizing their teachers or staff to carry concealed if they decide that could help protect their students. Having the ability to arm teachers or staff to protect students may not be necessary for urban school districts near Omaha or Lincoln that have multiple, large law enforcement departments with immediate response times, but this first line of defense could save children's lives in Nebraska's many rural communities."

"We applaud Senator Christensen's open-minded approach to protecting students," stated NFOA President Rodney Moeller.

"His bill creating a Level II concealed handgun permit, available only to school employees in districts who authorize the program, will require additional training beyond Nebraska's current concealed handgun permit requirements. The training would include shooting skill qualification, handgun retention methods, barricading and evasion techniques, and rigorous active shooter defensive training with other scenario training specific to protecting children in a school environment. The NFOA has always been an advocate for firearm safety and proficiency training and for that reason, at tomorrow's press conference we'll have a big announcement on a bold plan to save thousands of tax dollars on this new school safety and security program."
Senator Christensen and the NFOA will hold the press conference 11:00AM Friday, February 28, 2014 in the Capitol Rotunda. All media and interested parties are invited.
Nebraska Firearms Owners Association is the largest firearms rights organization in the state of Nebraska.  Membership is free for all Nebraskans concerned with their right to keep and bear arms; simply sign-up at  www.NebraskaFirearms.org/join
On the web: www.NebraskaFirearms.org or email: [email protected] for more information.
Mission:
Nebraska Firearms Owners Association (NFOA) is organized for the purpose of voicing the opinion of its membership to the Nebraska Legislature and other law making bodies within the state as well as Federal level, as it pertains to firearms. NFOA members will also make it a priority to educate residents on firearms related issues.
On the web: www.NebraskaFirearms.org or email: [email protected] for more information.