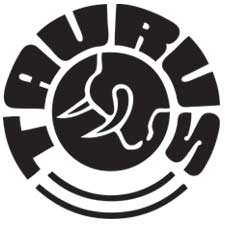 Miami, FL –-(Ammoland.com)- Taurus Holdings, Inc announced Sports South as their Distributor of the Year for 2013.  Taurus Holdings encompasses the Taurus, Rossi, Heritage and Diamondback Firearms  product lines.
The award recognizes a distributor who goes above and beyond in their efforts to actively market, sell, support and promote Taurus Holdings' brands. They exhibited tremendous sales growth across all of the brands from the previous year.
The qualifications for a distributor to receive this award extended beyond the inside sale teams, but also through customer service to all customers.  A distributor must relate and understand each customer's needs, ensure the product is delivered on time and arrive undamaged.  Along with communicating effectively with the retailers, they also are responsible for promotions and product training to help retailers move product.
"Sports South met and exceeded all of the requirements outlined to be named 2013 Distributor of the Year," commented Scott Rothenberg, Director of Sales.

"They worked closely with the product development team to create special make up opportunities and were always looking for opportunities to grow our business."
About Sports South:
Sports South is a 168 year business legacy that has passed through four generations.  In its earliest days, the business supplied firearms and ammunition to the pioneering farmers, soldiers, and lawmen.  Early ads document the fledgling company as selling muzzleloaders, shotguns, and derringers, along with everything else the pioneer was likely to need to survive in a frontier town. Today the tradition continues.  Sports South, LLC. meets the challenges set forth by its founding fathers, providing the right product at the right price and at the right time.
About Taurus Holdings:
Headquartered in Miami, Taurus Holdings, Inc. owns some of the most recognized and valued brands worldwide, including Taurus, Rossi, Diamondback Firearms and Heritage Manufacturing.  Known as an innovator within the firearms industry, Taurus Holdings is a leader offering quality and value-packed firearms to the United States and Canada. With over 200 years of combined firearms history, no other company does it better!