By John Farnam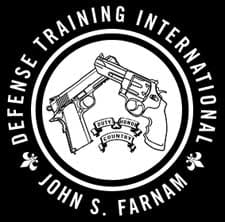 Ft Collins, CO –-(Ammoland.com)- Developments in NY, from friends there:
"NYC officials will not renew licenses for citizens who have certain guns which were previously, duly registered, and were supposedly ' grandfathered-in,' but are now 'not approved' for possession by private citizens.
So, the logical progression from registration, to confiscation, is now plain to see. However, the leftist media is taking great pains to conceal it from the public.
At a NY State sponsored 'public information' session on NY's 'SAFE' Act, conducted late last year in Clarence, NY, police were seen in the parking lot, copying down license plate numbers of attendees!
Constituents who attended reported that the 'informational session' was a fraud! State officials there refused to answer any questions and provided no clarification. Attendees came away confused as to why such a secession was even held in the first place.
However, there was no confusion on the part of state officials. They got the information they wanted!
It is an old, Communist trick: Hold a phoney 'public information secession' solely to find out who the 'trouble makers' are.
Communists and 'Democrats' in NY are getting hard to tell apart!
"Concentrated power is not rendered harmless by the 'good intentions' of those who create it" ~ M Friedman
/John
About John Farnam & Defense Training International, Inc
As a defensive weapons and tactics instructor John Farnam will urge you, based on your own beliefs, to make up your mind in advance as to what you would do when faced with an imminent and unlawful lethal threat. You should, of course, also decide what preparations you should make in advance, if any. Defense Training International wants to make sure that their students fully understand the physical, legal, psychological, and societal consequences of their actions or inactions.
It is our duty to make you aware of certain unpleasant physical realities intrinsic to the Planet Earth. Mr Farnam is happy to be your counselor and advisor. Visit: www.defense-training.com