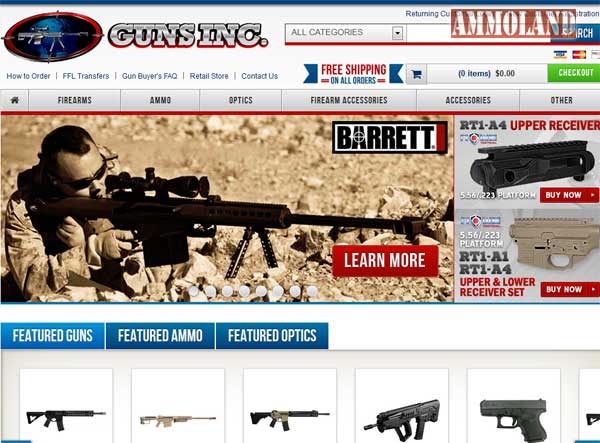 TRAPPE, PA –-(Ammoland.com)- Guns Inc. recently launched GunsInc.com, a revolution in online gun shopping.
The site was designed to be just like shopping at your local gun shop, and it makes gun buying easier than ever before.
Guns Inc. offers free shipping on all orders, the lowest prices and one-step checkout, even for firearm and ammo purchases. Guns Inc. is simpler, quicker and cheaper than every site out there, and we're dedicated to delivering the best products with the best customer service in the industry.
In addition to its huge inventory and low prices, Guns Inc. is also the only seller of Rowe Tactical upper and lower receivers and complete rifle sets.
About Guns Inc.
Guns Inc. was designed to give online shoppers the very best buying experience possible by providing them with dynamic search tools, clear images, and a state-of-the-art shopping cart that can process firearms and non-firearms at the same time. Visit: www.GunsInc.com