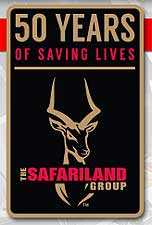 ONTARIO, California – -(Ammoland.com)- Safariland congratulates team member Maggie Reese on her recent win at the Superstition Mystery Mountain (SMM) 3-Gun Match.
Reese used her Safariland ELS Rig and 014 Open Class Competition holster to give her the edge needed to win the High Lady Division for the third time.
Reese competed in 11 challenging stages with a round count of more than 350.
"Using the Shotgun Speedloader Holder (6005-12) allowed me the quick access needed for rapid reloads during the shotgun stages while keeping the remaining speedloaders securely in place throughout the match," stated Reese.
This is Reese's second win using the 6005-12. The ELS Rig was also a key factor in the match, allowing for the speedy transitions between dedicated rifle, pistol, or shotgun stages.
Safariland is a longtime sponsor of the SMM 3-Gun match and is very proud of Maggie Reese.
"Between shooting and having to transport about 100 rounds to each stage, the ability to change equipment out quickly and securely has proved to be very valuable, letting the competitor focus on the match," stated Scott Carnahan, Vice President, Category Marketing, and Team Manager for Safariland.
He continued,
"The design of the 6005-12 Shotgun Speedloader Holder included direct input from Team Safariland members, like Reese. Their insights as champion shooters are key to developing products that help competitors win matches."
For more information about Team Safariland or the Safariland ELS System, please visit www.safariland.com/dutygear.
About Safariland
Established in 1964, Safariland has earned worldwide renown and a leadership position in the industry for its technologically advanced holsters and other gear to the law enforcement, military, concealment and competitive sporting markets. Safariland holsters, belts and accessories provide users with high-quality tools to perform their jobs safely and effectively. Safariland is credited for developing the first Level III retention holster for the uniformed duty market. With a reputation for INNOVATION NOT IMITATION, the Safariland brand continues its position as the worldwide leader in retention holsters. Safariland is a part of The Safariland Group family of brands. For more information, visit www.safariland.com/dutygear.
About The Safariland Group
The Safariland Group is a premier global provider of trusted, innovative, high-quality law enforcement and security products for the public safety, military and outdoor recreation/personal protection markets. Offering many of the world's most recognizable names in these markets, principal brands include Safariland, ABA, Second Chance, Bianchi, Break Free, Mustang Survival and Med-Eng. Forensics brands include Identicator and NIK. The Safariland Group's mission, Together, We Save Lives, is inherent in the lifesaving products it delivers. The Safariland Group has its headquarters in Jacksonville, FL.
The Safariland Group is a trade name of Safariland, LLC.