Popular Long-Range Ballistics Book Released in eBook version for Amazon.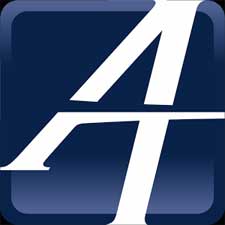 Cedar Springs, MI – -(Ammoland.com)- Applied Ballistics, LLC proudly announces the eBook release of Bryan Litz's most popular and comprehensive volume on long-range ballistics, Applied Ballistics for Long-Range Shooting – Second Edition.
The second edition of the book includes two additional chapters covering extended long-range shooting and monolithic bullets.
Available now on Amazon "Applied Ballistics of Long Range Shooting 2nd Edition-eBook" ( https://tiny.cc/qgo7gx ) , Litz's in-depth look at long-range ballistics dispels the myths typically associated with the craft, and applies science in a format everyone can understand.
Litz takes the context of the book one step further, by including actual data from personal tests using the same methods on over 200 long range bullets; making the book an inarguable resource for any long range shooter thanks to its objective approach in comparing different elements.
Additionally Litz, an aeronautical engineer, also provides an in-depth analysis for those with a technical background, amplifying and reinforcing the necessary principles.
"Our mission at Applied Ballistics is to be the complete and unbiased source of external ballistics information for long range shooters," stated Litz, author and owner of Applied Ballistics, LLC.

"We're constantly testing new claims, products and ideas and dispensing the marketing hype which can make it difficult for shooters to master the challenging discipline of long range shooting.  We developed the original hard copy of the book in order to provide shooters of all capabilities with this knowledge.

The release of the eBook will not only provide readers with the same knowledge, but do so in a more accessible and mobile way."
The eBook version of Applied Ballistics for Long-Range Shooting is available now on Amazon Applied Ballistics for Long Range Shooting 2nd Edition-eBook ( https://tiny.cc/qgo7gx ) , for $39.95.
About Applied Ballistics, LLC
Applied Ballistics' mission is to be the complete and unbiased source of external ballistics information for long-range shooters.  We're highly active in R&D, constantly testing new claims, products and ideas for potential merit and dispensing with the marketing hype, which can make it so difficult for shooters to master the challenging discipline of long range shooting.  We believe in the scientific method and promote mastery through understanding of the fundamentals. Our work is passed on to the shooting community in the form of instructional materials, which are easy to understand, and products such as ballistic software which runs on many platforms.  If you're a long range shooter who's eager to learn about the science of your craft, we're here for you. Visit: www.appliedballisticsllc.com