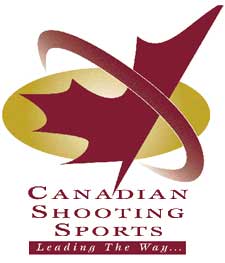 Canada – -(Ammoland.com)- We still see occasional comments in social media from gun owners who take umbrage over the Canadian Shooting Sports Association (CSSA) plea for coordinated communications after the last federal election.
Following the May 2011 election, the CSSA simply asked responsible firearms owners to resist the temptation to make myriad demands that could leave new MPs confused or overwhelmed. Many gun owners rushed to tell the fledgling Harper majority that it must completely repeal the Firearms Act immediately.
It is well know within the firearms community that firearms freedoms means different things to different gun owners.
The CSSA called for an orderly approach through Canada's firearms associations to seeking government action, lest Harper and company receive a hodgepodge of wish-lists with demands. Some gun owners who feared the single-window communications approach would dilute their demands. We were surprised to be called arrogant and elitist for trying to organize a communications strategy that's consistent with most successful corporations.
Our aim was to let MPs find the washroom closest to their offices before swamping them with thousands of letters, faxes and phone calls from exasperated voters. The vast majority of gun owners write reasoned, articulate political letters, but some don't. The CSSA was hoping to avoid shocking new MPs arriving on Parliament Hill with demands to scrap Canada's gun laws overnight because the barrage might not serve us well in the end.
MPs soon acclimatized and we have encouraged gun owners to write their elected officials many times. It seems there remain some within the gun community who missed those appeals and remain miffed at the CSSA for advocating a coordinated approach for political change. We were not trying to silence their voices – quite the opposite. We simply aimed to avoid the confusion that a cacophony of voices can cause. When everyone talks at once, no one can hear.
We continue to encourage all gun owners to contact their MP to make sure the message resonates en route to next year's federal election.
About:
The CSSA is the voice of the sport shooter and firearms enthusiast in Canada. Our national membership supports and promotes Canada's firearms heritage, traditional target shooting competition, modern action shooting sports, hunting, and archery. We support and sponsor competitions and youth programs that promote these Canadian heritage activities. Website www.cdnshootingsports.org