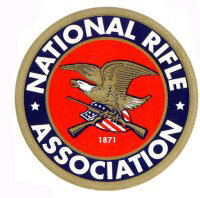 FAIRFAX, Va. –-(Ammoland.com)- The National Rifle Association has selected Carol Katona of Trenton, New Jersey, to receive the 2014 Marion P. Hammer Woman of Distinction Award. This award recognizes exceptional contributions to the preservation of the Second Amendment and the shooting sports through education, advocacy, volunteerism, and legislative activism in support of the goals of the NRA.
"Carol's passion for hunting, competitive shooting, conservation, legislative work, and the promotion of NRA's programs made her truly deserving of this year's Marion P. Hammer Woman of Distinction Award," said Rosemary Herr, manager of NRA's Women's Awards.

"She touched so many lives through her work to educate people on becoming safe, skilled marksmen and responsible, ethical hunters."
Katona, who passed away this past April, brought many NRA programs to New Jersey, initiating Refuse To Be A Victim personal safety seminars, Women On Target Instructional Shooting Clinics, and creating a Friends of NRA committee, the grassroots fundraising program which provides grants to local, state, and national shooting sports programs. As an NRA Certified Instructor, Carol Katona personally taught many people to safely enjoy the shooting sports.
In addition to her work on the range and in the field, Katona defended the Second Amendment in New Jersey. She lobbied for gun and hunting rights for more than 20 years, working with legislators and testifying at hearings to protect citizens' rights. Among her achievements, Carol successfully worked with former New Jersey Governor Christie Whitman to secure funds to upgrade New Jersey shooting ranges. Her efforts were also instrumental in repealing New Jersey's ban on bear hunts. Additionally, Katona discussed gun rights issues on numerous TV and radio programs in New Jersey, Philadelphia, and New York City.
Carol Katona was an active member of the Citizens' Rifle & Revolver Club (CRRC) for 31 years, serving as secretary for ten years and president for 21. Under her leadership, the club grew five times its size to nearly 500 members. Her guidance also saw the CRRC through two successful inspections by the U.S. Environmental Protection Agency and a local attempt to shut the club down. In addition to the CRRC, Katona was involved with the American Kennel Club, the Association of NJ Wildlife Rehabilitators, and was on the Board of Directors of both the Association of New Jersey Rifle and Pistol Clubs and the Federation of Sportsman's Clubs.
Katona, who was chosen for her dedication, passion, and hard work, had been a proud member of the NRA since learning to shoot 31 years ago. An NRA Recruiter, she was responsible for bringing many new shooters and hunters into the NRA family. Carol Katona's volunteerism and commitment to fostering a love of hunting and the shooting sports in her community was appreciated by all who knew her and her contributions to the Second Amendment will continue to reach many people for years to come.
Founded in 2004, the award is named for Marion P. Hammer, who has influenced many in her fight to preserve Second Amendment freedoms. From her role as lobbyist in the passage of Florida's Right-to-Carry legislation, to her grassroots efforts in educating youth about firearm safety, ownership and responsibility, Hammer exemplifies activism. As the creator of the Eddie Eagle GunSafe® Program and first woman president of the National Rifle Association, she has significantly impacted her community, state and the nation. To honor her pioneering spirit, the National Rifle Association bestows the Marion P. Hammer Woman of Distinction Award in her name.
To learn more about the Women's Awards and other programs for women offered by the NRA, visit https://women.nra.org or call 1-800-861-1166.
About the National Rifle Association
Established in 1871, the National Rifle Association is America's oldest civil rights and sportsmen's group. Five million members strong, NRA continues its mission to uphold Second Amendment rights and is the leader in firearm education and training for law-abiding gun owners, law enforcement and the military. Visit https://nra.org.