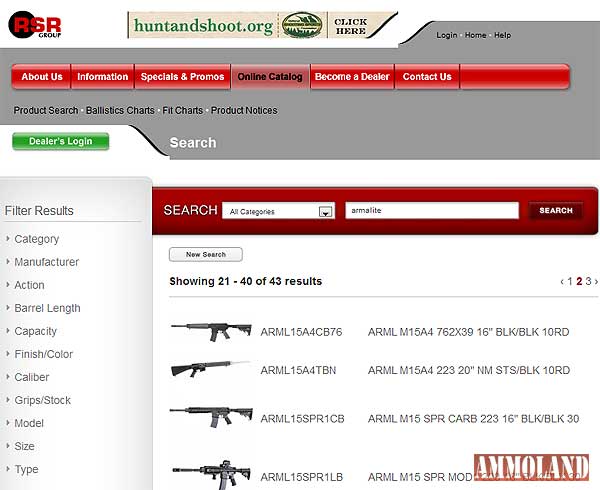 Winter Park, FL. –-(Ammoland.com)- RSR Group, Inc. is gearing up for its next virtual trade show, Summer Savings, and is excited to invite dealers from all over the country to take advantage of some truly sun-sational deals!
Summer Savings will open on Tuesday, July 29, at 11 a.m. EDT and run through Friday, August 1, at 11:59 p.m. EDT.
Experience all of the benefits of a traditional trade show from the comfort of your own home or office!
Taking place entirely on the RSR Group, Inc. website, Summer Savings will feature virtual booths from over 30 of the industry's leading manufacturers. Dealers who log in to visit the booths will benefit from 24 hour access to all e-show specials, sneak peeks at the latest product introductions, limited time dealer programs, exciting daily prize giveaways and extended terms for qualified accounts!
For more than 35 years, RSR Group, Inc. has delivered innovative programs and services to meet the needs and objectives of our shooting sports dealers and Summer Savings is no exception. Summer Savings opens the doorway to discounts and vendor savings under this one-of-a-kind virtual trade show experience.
RSR Group, Inc. is committed to the total satisfaction of its customers by providing a well-stocked selection of products at competitive prices. With five sales centers across the U.S., and a distribution center located in Texas, RSR Group, Inc. is able to provide fast and reliable service. For additional information about RSR Group, Inc. contact Shawn Dennis at 407-677-1333 ext. 696 or visit www.rsrgroup.com.