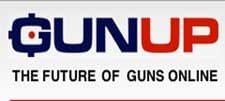 USA – GunUp's Online Gun Shop is now GUNOCRACY and can be found at GUNOCRACY.com.
Why?
GunUp started in 2010 as a dream to bring the gun buying experience into the 21st century and we are proud of the success that we have had in making this a reality. A lot has changed since 2010 including our move from Seattle, WA to Sioux Falls, SD. The launch of our online and retail store in 2012 and the debut of our print magazine GunUp the Magazine in April 2013.
Within the firearms industry itself, GunUp is mostly known for our advertising network. Since 2010, GunUp has built one of the largest publishing and advertising network in the firearms industry. With the growing success of our online retail shop, it is time to make a distinction between these two different businesses.
GunUp.com will now become our media website featuring our advertising and publishing network. Our retail shop is being re-branded to GUNOCRACY and is now housed at GUNOCRACY.com. You will still find the same great prices and same customer service at GUNOCRACY that you have grown to expect from us.
Gold Membership
We are also excited to be announcing Gold Memberships at GUNOCRACY. GUNOCRACY Gold members get guns at cost. No gimmicks, no hidden fees, just guns at wholesale cost. Annual Gold Memberships will be available for $359 (broken into monthly billing of $29 per month) and will save you an average of $50-$80 PER GUN. You can check out our Gold Membership page. Gold memberships will be available for purchase by Friday, August 15th. We will send out a specific email when they are ready.
Thank you for being such great members/ supporters and customers of GunUp.com. If you experience any issues at all please email us right away at [email protected] Our phone number is the same at 888-511-7505.
Dan Hall
CEO, GunUp.com