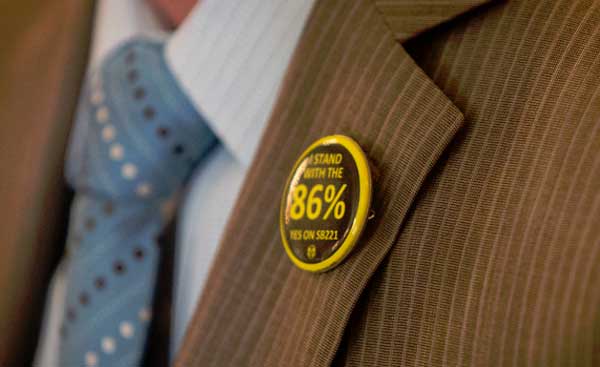 NEWTOWN, Conn –-(Ammoland.com)- A Nevada group this week began a campaign to collect signatures for a proposed 2016 ballot initiative to expand background checks to cover private transfers of firearms, with limited exceptions.
State Sen. Justin Jones, D-Las Vegas, who sponsored expanded gun background check legislation in the 2013 session, is a leading proponent of the ballot measure.
While Jones' bill, SB221, passed both houses of the Nevada Legislature, it was subsequently vetoed by Gov. Brian Sandoval.
This push for ballot initiatives is similar to the Bloomberg funded gun control push now on the ballot in Washington state:  Read: "Giant Gun Control Scam In The Name Of Background Checks"
About NSSF The National Shooting Sports Foundation is the trade association for the firearms industry. Its mission is to promote, protect and preserve hunting and the shooting sports. Formed in 1961, NSSF has a membership of more than 6,000 manufacturers, distributors, firearms retailers, shooting ranges, sportsmen's organizations and publishers. For more information, log on to www.nssf.org.