By Bob Shell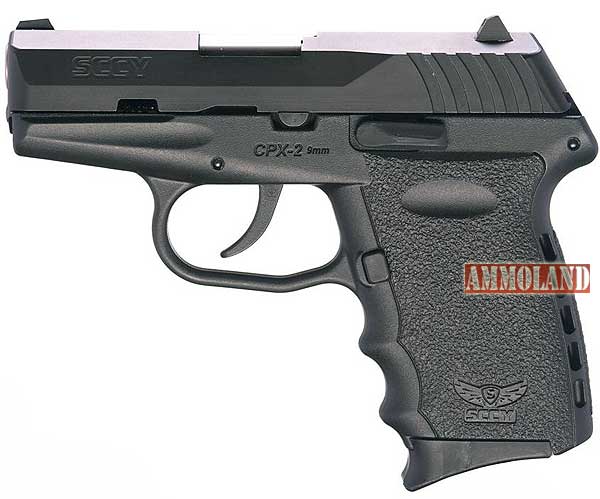 Apache Junction, AZ –-(Ammoland.com)- A new gun making company I ran across is SCCY.
They produce a few semi auto pistols basically for the self-defense market.
According to FBI stats violent crime is going down as gun ownership is increasing.
Anyone who produces a quality and reliable gun at a reasonable price should make out in today's market. There is a need for companies who can produce a reliable handgun at a reasonable price. Such merchandise will go to a person with a limited budget that needs a handgun for protection. Many times they live in bad neighborhoods so a handgun such as the SCCY is a blessing to them. It is becoming evident that people are starting to realize that they are responsible for them and their family's protection as the cops can't be everywhere.
As long as they don't live in an area that has draconian gun laws (read New Jersey) having a gun for protection is more popular than ever. I can see that such guns will be more popular as more folks realize the need for protecting their loved ones.
The SCCY produces a standard polymer frame double action only handgun. The magazine holds 10 rounds and an extra mag is supplied with each gun.
Most social problems should be solved with 10 rounds especially if you are proficient with it.
The magazine spring is quite strong which should make it more reliable though harder to load. That will be especially true once you get some rounds in it. There are some attractive features included on the SCCY CPX-2 CB 9mm Pistol model.
The rear sight is adjustable and both have white dots which aids in quick aiming. The ambidextrous safety and hold open feature after the last shot are both desirable features. The slide and barrel are both stainless steel and with the locked breech, it should be capable of utilizing +P ammo to an extent. The factories' advice is to use +P in limited amounts. In reality +P doesn't need to be shot much, as standard ammo is just fine for practice. You can use +P to dial it in and for carry ammo.
Like virtually all companies, they advise against utilizing handloads, as in reloaded ammo.
However, in the real world we are going to use them due to cost and shortage of factory fodder. Properly crafted handloads are just as safe and reliable as the factory offerings. As I do my testing I want to see how versatile and reliable this gun is. That requires a mix of factory and hand loads with various bullet shapes. In addition, I had several shooters of various experiences try it to give different opinions. Since shooters come in different sizes and shapes it is only fair to evaluate it that way. During testing the gun wasn't cleaned which is a way of measuring reliability.
The gun feels comfortable in my hand and I can pick up the sights easily. One feature I don't like is the trigger. It is a double action only and it travels a lot before firing and it is on the heavy side. For those of us who don't have strong hands that is a problem. If you have the ability to handle the trigger it might just be the carry gun that you are looking for. Several people have shot it, the two complaints are the trigger pull, and the magazine is difficult to load.
The poor trigger pull seems to come with a lot of these double action only handguns. One can only hope someone comes out with a better trigger system.
The MSRP is very reasonable [$314 to $334 depending on model] so if you don't object to its shortcomings it might be a good option especially for the price conscious consumer. Based on shooting where it does well I can recommend it as long as you are willing to deal with its weak points.
The website provides the basic info that an owner will need including a parts list. It provides info and various specs plus the models they presently produce. As of this writing you can have any caliber as long as it is a 9 mm. They also have a good selection of holsters and a laser option.
For more info http://www.sccy.com/ is the place to go.
The 9 mm has been around for over a century. It has both its fans and detractors for a self defense handgun. One inescapable fact is ammo today is much better then older production and military ball. Most ammo makers produce good hollow point ammo for carrying. As with any serious social handgun the owner should try out several brands of ammo to see what works best in their gun. For self defense, ammo that jams isn't an option.
I would give the sights high marks. The white dots are easy to pick up and the rear sight is adjustable for windage.
First time out we shot some of the 115 FMJ handloads and there were no malfunctions of any kind. I didn't do anything extra to insure reliability as I want to see how finicky this gun is. Three other folks shot it and the one consistent complaint is the heavy trigger pull. It is long and heavy both undesirable characteristics in a self defense gun. Otherwise it is generally comfortable to shoot.
Sig who now makes ammo donated some for this project in a 124 grain HP.
At 7 yards offhand, it displayed excellent accuracy and was jam free. Anyone who knows anything about guns knows that Sig produces excellent weapons and has for a long time. Ammo however is something new and at this time they produce 380, 9 mm, 357 sig, 40 auto and the 45 ACP. I have shot the 9 mm in 3 different pistols and it is a top drawer ammo and well worth trying. For info you can go to www.sigsauer.com
Another interesting concept for the recoil shy shooter who wants good ammo is Liberty Ammo. They make a lead free 50 grain hollow point that will produce close to 2,000 FPS in this gun. It is accurate and reliable and recoil is noticeably less then most conventional ammo. For info you can go to www.libertyammunition.com. The previously mentioned ammo is excellent for it intended purposes but is pricey so something more economical would be recommended for target practice. The more practice the better.
For practice with this pistol I used Wolf ammo. It has a steel case and FMJ bullets, which is fine for the range. It worked well with no jams or other issues and is accurate enough for target work. For info on their line of ammo you can go to www.wolfammo.com If lead free bullets is your choice Barnes will fill that need and as in all of Barnes products they worked well in this and other 9 mm handguns tried with that ammo. Info can be found at www.barnesbullets.com
Further shooting with more shooters tended to reinforce our views of the heavy trigger and large grip to an extent. However, it does not jam with anything tried so far a major plus. The bottom line seems to be if you like the gun then you should probably buy it. Another positive feature is the attractive price. With tight budgets, many face today that is a definite plus. If you are willing to practice with it some it will become easier to use. Any serious social gun (read self defense) should be practiced with a lot regardless.
Keep in mind that no price is a bargain if the gun is not reliable. Everything feeds including all of the cast bullets so that is a major plus.
To give this gun a real test I took some 38 caliber bullets to use including 2 types of cast a 125 grain flat nose and a 130 grain FMJ. I sized them to 356 to avoid difficult chambering. They worked well so for the handloader that is another option.
The gun was shot several hundred times for the test and functioning was 100%.
LOAD                                       BULLET                                 VELOCITY                                    COMMENT
7 grains of HS-6                    115 grain cast RN               1108                                          nice target
7 grains of HS-6                   115 grain cast TC                 1110                                         good load
Barnes XTP + P                       115 grain                        945.5                                         consistent          
6.8 grains of HS-6                 115 grain FMJ                        979.5                                         mild
4.5 grains of Tite Group      115 grain SNS                      1015                                         low SD
Wolf  steel case                    115 grain FMJ                      1038                                         consistent
Sig                                           124 grain HP                         1025                                          consistent
6.5 grains of HS-6                125 grain Berry FP               896.6                                       ok load
6 grains of HS-6                   130 grain FMJ                     853.6                                        decent
5 grains of HS-6                    147 grain Berry                    682.3                                          slow
Federal Hydra-Shock           147 grain                               813.3                                        nice load      
Specifications
Model tested                 CPX2-CB              carbon black
Caliber  9

mm

Capacity      10 + 1

Action  DAO

   rated at 9

LB.

trigger pull

OA length        5.7"

Width                1.1"

Barrel Length          3.1"

Weight Empty          15

oz.

Sights  

3 dot

rear adjustable for windage    white dots

Available Finishes         Black nitrate, and matt stainless steel

Price  $

314 to $334 depending on model.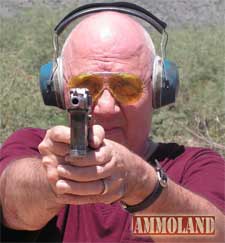 About Bob Shell
A Custom Reloader of Obsolete and Antique Ammo, Bob Shell, writes about the subject of Guns, Ammo, Shooting and Related Subjects. Visit: www.bobshellsblog.blogspot.com
About SCCY
In 1998, Joe Roebuck recognized the increasing demand for a safe, simple to use, and affordable firearm as a growing number of states enacted legislation to allow concealed-carry permits to law-abiding citizens. With more than three decades of experience in the manufacturing industry, Roebuck set out to apply his skills as a Tool & Die Maker and Mechanical Design Engineer to design the CPX series of 9mm firearms. Visit: www.sccy.com