By John Farnam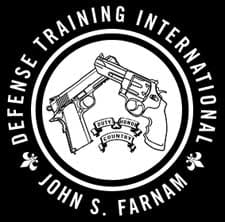 Ft Collins, CO –-(Ammoland.com)- Our new Web Page:
Is now up and available for your inspection!
Vicki has been working tirelessly on this project for some time. This is the result!
We all agree that the future of the Second Amendment needs more than the support of aging men! We need to continue to reach out to women and get them enthused with, and involved in, the advancement of our Art.
That is the purpose of this new Web Page.
Get back to us with your comments!
Jeff Tueller, our resident Web Page Genius, is the one who helped us put this all together. I recommend him, without reservation. Get hold of him at [email protected]
/John
About John Farnam & Defense Training International, Inc
As a defensive weapons and tactics instructor John Farnam will urge you, based on your own beliefs, to make up your mind in advance as to what you would do when faced with an imminent and unlawful lethal threat.
You should, of course, also decide what preparations you should make in advance, if any.
Defense Training International wants to make sure that their students fully understand the physical, legal, psychological, and societal consequences of their actions or inactions.
It is our duty to make you aware of certain unpleasant physical realities intrinsic to the Planet Earth. Mr Farnam is happy to be your counselor and advisor. Visit: www.defense-training.com