By John Farnam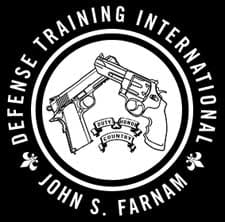 Ft Collins, CO –-(Ammoland.com)-  Our new FSM4 Web Page, featuring the new Farnam Signature M4 Rifle, is now up and ready for your inspection!
Go to:
You'll see a wonderful video and description of the FSM4
Watch for more video and photos in coming weeks, in which I will demonstrate/explain highlights of the FSM4 rifle, including details of the bolt-carrier group and installation of MGI's famous "D Ring"
The FSM4 represents my idea of what a personal defensive rifle should be!
We've produced and delivered the first twenty FSM4s to their new owners, each one personally test-fired and sighted-in by me!
We are now working on the next twenty. If you want a copy, we'll fix you up!
Again, our Web Page genius is Jeff Tueller. Get hold of him directly at: [email protected]
/John
About John Farnam & Defense Training International, Inc
As a defensive weapons and tactics instructor John Farnam will urge you, based on your own beliefs, to make up your mind in advance as to what you would do when faced with an imminent and unlawful lethal threat. You should, of course, also decide what preparations you should make in advance, if any. Defense Training International wants to make sure that their students fully understand the physical, legal, psychological, and societal consequences of their actions or inactions.
It is our duty to make you aware of certain unpleasant physical realities intrinsic to the Planet Earth. Mr Farnam is happy to be your counselor and advisor. Visit: www.defense-training.com