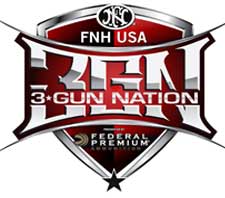 USA –-(Ammoland.com)- The top eight ladies on the 3GN Lady Pro Series Tour have earned their slots to the 3GN Lady Pro Series Championship Shoot-Off Oct. 25 2014 at the U.S. Shooting Academy in Tulsa, OK.
The winner will claim the title of 3GN Lady Pro Series Champion and take home $25,000 from Samson Manufacturing.
Lena Miculek-Afentul, Kay Miculek, Dianna Liedorff Muller, Randi Rogers, Janna Reeves, Stephanie Payne, Becky Yackley and Maggie Reese will battle in the 3GN Shoot-Off, with this year's tournament featuring three different Shoot-Off stages to navigate in order to take home the title.
The final event of the 2014 Pro Series saw little change in the leader board, although Kay Miculek, who previously sat in sixth place, rocketed up to second overall after picking up her third solid score of the season. But the biggest shakeup came at the hands of Becky Yackley, who after a solid final match jumped from 11th up to seventh to claim one of the final Shoot-Off slots.
The 3GN Lady Pro Series is sponsored by Samson Manufacturing, with the company putting up $25K for the second consecutive year. Defending champion Miculek-Afenful is the number one overall seed after a dominating season, and will go to Tulsa as the favorite to win it all.
The 3GN Lady Pro Series Shoot-Off is part of the 3GN Pro Series Championship, to be held Oct. 25 at the U.S. Shooting Academy in Tulsa. The event is free and open to the public, and there will be side shooting events, product giveaways and more throughout the event.
For more information, visit 3GunNation.com.