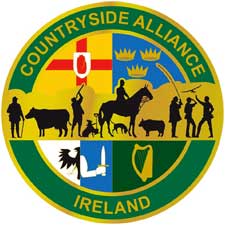 Ireland – -(Ammoland.com)- In Ireland the Association of Chief Police Officers' (ACPO) have launched a campaign asking people to report signs of radicalisation, extremism and vulnerability to terrorism amongst firearms licence holders.
The ACPO has also asked police forces to carry out random unannounced security checks on gun owners.
There are over two million shotguns and firearms held under licence in the UK, of which just 415 were lost or stolen in 2013, a figure that ACPO itself admits is a "tiny fraction of the number of lawfully held guns". The number of lost and stolen guns is also falling.
The Countryside Alliance says, "We are always ready to support sensible, evidence based proposals to improve firearm licensing and security. For instance we fully support unannounced checks on license holders based on specific intelligence on risk."

"This campaign, however, is exactly the sort of knee-jerk reaction to an unrelated problem that this Government had promised to avoid. It is unjustified and ill-judged, and it will serve only to waste police resources and alienate a large and law abiding section of the community."

"The public appeal for information about certificate holders through Crimestoppers will encourage malicious complaints and the link made with radicalisation and terrorism is insulting and ridiculous. We have not been made aware of a single recent incident in which a licence holder has misused a firearm in pursuit of an extremist agenda."

"Carrying out random unannounced visits on licence holders will cause concern and confusion amongst gun owners, and waste police resources without any evidence either that there is a problem, or that such visits will impact on the number of guns stolen or lost."
Please click here to directly appeal to your MP
About
Countryside Alliance Ireland has been active since the early 1960s, providing Irish sportsmen and women with high levels of information and advice and representation. Over the years as the political environment has changed we have evolved into a highly effective campaigning organisation. Countryside Alliance Ireland is governed by an elected "Board" made up from members throughout Ireland. The Board sets policy and oversees financial and operational matters. Countryside Alliance Ireland partner groups nominate members of the "Board" also, making it truly representative of country sports interests in Ireland. Visit: www.countrysideallianceireland.org