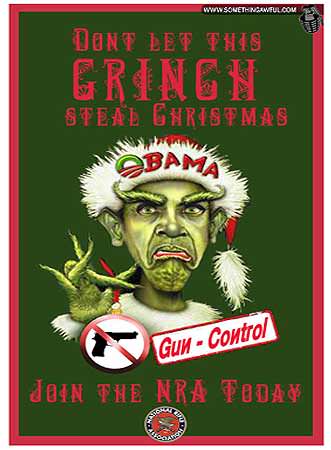 Nevada – -(Ammoland.com)- The 2014 Mid-Term Elections and the 2015 Nevada Legislature.
The 2014 mid-term election is in the history books, and it made history in the doing. For the first time since before the Great Depression of the 1930s, Republicans control the Governor's Mansion, the State Senate and the State Assembly.
In the State Assembly, conservatives are in the majority, and in the Assembly leadership positions announced in early December, candidates endorsed by NVFAC-PAC fill every leadership position. Things are almost as good in the State Senate, though conservatives do not hold a majority in that chamber.
All-in-all, the 2015 Nevada Legislature will be the most Second Amendment-friendly one in history, though that does not mean attaining our legislative priorities is a slam-dunk!
Pro-Second Amendment legislation must go through the regular process, which means getting committee hearings, passing out of committees to a floor vote, passing a floor vote, and then starting that process again in the other state legislative chamber. If it passes both houses, it still must be signed into law by the Governor.
As we have mentioned before, legislators of every stripe and persuasion pay attention to their constituents, and your help in the form of polite and informed telephone calls, personal visits, letters and e-mails will be decisive in persuading your elected representatives to support your gun rights – at every step of the legislative process!!!
Getting Ready for Legislative Battle!
Update Your Liberty Trees! We need engaged and informed gun owners to write, e-mail, call and visit their elected representatives and let them know what they think about issues facing Nevada's gun owners.
This will be especially important on putting pressure as needed on committee chairs to help our bills get hearings, and on individual legislators to remind them that you care about your gun rights and are paying attention to what they do to protect and promote those rights. Update or start a "Liberty Tree", which is an e-mailing list of concerned citizens willing to spread the word about gun issues to fellow patriots.Forward legislative and electoral alerts from NVFAC and the NVFAC-PAC on to those lists to generate the grass- roots action that gets the attention of your elected representatives.
In the 2013 Nevada legislative session, our grass-roots action enabled us to stop every anti-gun bill that came up, and to pass several pro-gun bills in an unfriendly legislative environment. That would not have occurred without the prompt, diligent and dedicated action of Nevada's gun owners! By creating a Liberty Tree, or updating and expanding your existing Trees, you can make an invaluable contribution to protecting the rights we all hold dear!
NRA Grant Enhances NVFAC Communication Ability
Thanks to a grant from the NRA's Clubs & Associations Division, NVFAC has a one-year subscription to Engage software, formerly CapWiz, which allows us to better track, target, and manage our communications during the legislative session. It will give us better letter-writing capability as well as a better idea of how many letters, calls and e-mails go to legislators for or against out legislative efforts.
This means your Liberty Tree efforts will mean even more than they did before. A big "Thank You" goes out to the NRA for their generous support!
About The Nevada Firearms Coalition (NVFAC)
The Nevada Firearms Coalition is a registered Nevada nonprofit corporation. We are dedicated firearms owners, users, public and private gun clubs, and commercial shooting sports enterprises who are interested in promoting and protecting the ownership and safe use of firearms for self-defense, for establishing, hosting and participating in competitive firearms events and general recreational shooting. We also want to protect the natural resources in order to continue to enjoy the outdoor shooting sports including hunting and informal outdoor target shooting. Visit: https://www.nvfac.org/